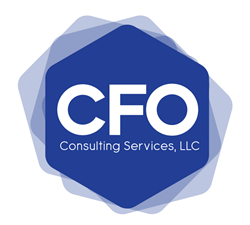 Bohemia, NY (PRWEB) January 31, 2014
CFO Consulting Services, a part time CFO services provider, reveals why small businesses need to consult lawyers and how they can help business owners thwart legal complications.
According to a January 27th Fox Business article titled "Does Your Small Business Need a Lawyer?" most businesses are expecting to grow in the next year. A new survey conducted by RocketLaywer found that 40 percent of small businesses say expansion is a main priority. However, growth often leads to more responsibility, and could leave some business owners in a bind legally. The article says hiring a lawyer can help small businesses comply with government regulations. Lawyers can also help with issues like debt collection, lawsuits, incorporation, trademark, patent issues and fraud. In fact, the article says that more than half of small business owners surveyed sought advice from a lawyer.
Lawrence Teicher, founder of CFO Consulting Services, says most businesses will face some sort of legal issue in their lifetime, but hiring a lawyer can reduce the possibility. "Even the smallest company could face legal problems in its lifetime," he says. "However, legal problems often cost small businesses a lot of time and money that could be used elsewhere. When a small company has to pay hefty legal fees, it can be detrimental to their finances. That's why it's important to work with a lawyer, especially when drafting employee and client contracts. In the legal world, the party with the best documentation generally wins."
Teicher also says seeking advice from a lawyer could help business owners become better educated on common legal practices like incorporating a company and filing for a patent. "In any case, lawyers can shield your business from legal danger and ensure the good standing of your company."
CFO Consulting Services, LLC provides outsourced, part-time CFO services on an as-needed basis to both small and mid-sized businesses located in the NY metropolitan region. Founded by CPA and financial expert Lawrence Teicher, CFO Consulting Services follows four main principles: independence, objectivity, competence and confidentiality. These core values have led its clients to achieve lasting success in their businesses.
#####