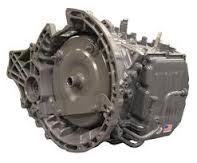 We are now listing the actual sale price for our replacement gearboxes inside of our inventory finder on our revised homepage
Columbus, OH (PRWEB) April 26, 2015
Several American auto companies have experimented in the past few years with constantly variable gearboxes to provide a better ratio of shifting patterns for consumers. The Got Transmissions company is now selling CFT30 used Ford transmissions that are available in CVT builds for the public at http://www.gottransmissions.com/blog/ford-transmissions/cft30-transmission.
The Ford Five Hundred built between 2005 and 2007 made use of the new CVT technology. The used assemblies that are now on sale and shippable at the GotTransmissions.com website are builds supplied by new salvage companies. These OEM ZF Batavia units are are complete versions that have been professionally inspected before public sale.
"We are now listing the actual sale price for our replacement gearboxes inside of our inventory finder on our revised homepage," said a Got Transmissions company specialist.
The used CFT30 transmissions that are provided for consumer sale this year are builds that have been tested with the 3.0-liter V6 motor blocks. Because compatibility is a problem with some types of assemblies, the road tests that have been conducted to validate the Ford CVT compatibility are essential before distribution.
"Anyone can now buy units on sale through our website and e-commerce system that now processes orders in real time," said the specialist.
The Got Transmissions company is using its toll-free support line at 1-866-320-1182 as a main contact number that consumers can use to order products in stock. Consumers have made use of this number in the past to double check part numbers and freight charges for domestic deliveries. The number is now available for all customer service issues.
About GotTransmissions.com
The GotTransmissions.com company is one of the largest resellers of automobile gearboxes in the United States. The company has trusted relationships with partners in the fulfillment industry to deliver ordered products to the public. The GotTransmissions.com company has added a fully-supported toll-free phone number for direct customer service access this year.