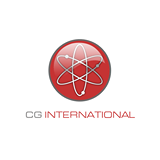 it is important to always educate yourself further
Nashville, TN (PRWEB) January 05, 2016
CG International Inc. believe that it is important to always educate yourself further and therefore believe that reading is vital to aid extra learning. The firm are confident that books which are based around advice from others in the business world are particularly helpful in helping entrepreneurs to learn new things.
About CG International Inc: http://www.cginternationalinc.com/who-we-are/
Christoph Grizzard, Founder and CEO of CG International Inc. regularly invests his personal time into reading industry books in order to develop and improve their skillsets and knowledge in the industry. The business owner then likes to pass this information on to others within the firm so that everybody is always learning new skills and methods of thinking.
Here, CG International Inc. has outlined some of the best business books to include on your reading list for 2016:
The One Day Contract
Rick Pitino, was head coach at Providence College during its remarkable NCAA tournament in 1987, and in the NBA as head coach of the New York Knicks and Boston Celtics. He has written five business books and The One Day Contract highlights his emphasis of maintaining humility as a business owner, the small changes that can be made now to ensure high dividends in later life, his best advice to millennials, including how to use time wisely.
From the Other Side of the World: Extraordinary Entrepreneurs, Unlikely Places
Elmira Bayrasli has scoured the world to find inspiring examples of business people overcoming significant obstacles to build thriving companies in countries ranging from Pakistan to Mexico. This book proves that the best entrepreneurs don't necessarily live in Silicon Valley. CG International Inc. say this this book is hugely motivational for aspiring entrepreneurs who need that push to start their business.
Work Rules! Insights from Inside Google That Will Transform How You Live and Lead
Google is widely regarded as one of the world's best places to work. Author of this book and Google's Head of People Operations, Laszlo Bock played a huge part in designing this extraordinary workplace. In this book Bock sets out several important rules for creating a great work environment, as well as offering tips on how to get hired by Google. CG International Inc. outlines how this is a great book for leaders to educate them on how to develop a great team culture.
CG International Inc. is a retail marketing and advertising firm who provide services across the world to businesses seeking to improve their market reach. The firm specializes in a personalized form of marketing which includes developing and maintaining unique marketing campaigns on behalf of their clients' brands. To encourage brand loyalty the firm connects with consumers on a face-to-face basis in order to create long-lasting and personal business connections between brand and consumer. This often leads to increased customer acquisition and brand awareness as well as improved quality sales for their clients.