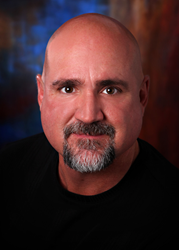 The reality is that VA loans don't have a minimum credit score limit. This means lenders look at an applicant's entire profile before making a decision.
Longmont, CO (PRWEB) September 29, 2015
No. 1: From the veteran's perspective, one of the most common misconceptions is that VA loans are too hard to qualify for. "The reality is that VA loans don't have a minimum credit score limit," said Chad. "This means lenders look at an applicant's entire profile before making a decision." Subsequently, qualification for a VA loan can be quite simple when compared to other loan programs, the debt-to-income ratio can be the most liberal and VA loans will normally have the lowest rate available.
No. 2: There is no maximum loan amount. "However, VA does limit its guaranty," said Cindy. "Veterans can borrow up to $417,000 without a down payment in most of the country." Additionally, VA allows for a higher purchase price with only a small amount of down payment when compared to a conventional loan. For example, a purchase price of $500,000 would result in a down payment of as little as $20,750.
No. 3: Many real estate professionals and lenders are unaware that the VA loan can be paired with some of the outstanding products offered through the Colorado Housing and Finance Authority (CHFA). "This includes the CHFA MCC Tax Credit, which is a program to claim a percentage of annual mortgage interest paid each year as a federal tax credit, not a deduction, on federal income tax returns," said Chad. "This can be a huge asset to the veteran buyer."
No. 4: Problems arise with the "guidelines" that the Veterans Administration has put on the lenders who make the loan. "False. We can honestly say that of all the loan programs available, a VA loan, done correctly, can be the easiest loan, short of a 20-percent-down conventional deal," said Cindy.
No. 5: If the buyer is on active duty and they are deployed, they could lose out on their home purchase. "This is another popular misconception," said Chad. "In fact, VA will allow a veteran to use an attorney to execute any documents necessary to obtain a VA-guaranteed loan."
In closing, Chad and Cindy state that no minimum credit score, no down payment, no maximum loan amount, no mortgage insurance, and reusable and equal opportunity to all qualified veterans makes VA loan programs some of the most versatile and valuable assets to buyers and sellers alike. They also stress finding the right broker and lender that understands the ins and outs of a VA loan program.
"With a bit of awareness we can dispel the many misconceptions of the VA loan program," said Chad. "Our veterans deserve better, and a VA loan is a benefit they earned as a result of their service to our country."
About Chad Patterson, RE/MAX Traditions
Chad Patterson, a veteran himself, is an expert in more than just helping veterans find homes; he also specializes in helping first-time buyers and sellers, is a real estate divorce specialist and is a certified negotiation expert (CNE®). For more information, Chad can be reached at (970) 518-5462. The office is located at 2204 18th Ave, Longmont, CO 80501.
About Cindy Vaughan, NMLS #777175 | Peoples Bank
Cindy Vaughan is a Senior Mortgage Banker at Peoples Bank, a family-owned and community driven bank. Cindy has been a Mortgage Banker for 10 years she can be reached at 970.405.2185. Her office is located at 825 Delaware Ave., Ste. 100, Longmont, CO 80501.
Equal Housing Lender | Member FDIC | Peoples Bank NMLS #603403
About the NALA™
The NALA offers local business owners new online advertising & small business marketing tools, great business benefits, education and money-saving programs, as well as a charity program. For media inquiries, please call 805.650.6121, ext. 361.