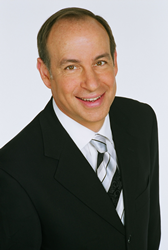 "Accountability is not a consequence. Accountability is your competitive advantage." - Sam Silverstein
MEMPHIS, Tenn. (PRWEB) September 11, 2019
Executive Speakers Bureau is proud to announce its exclusive representation of leadership, corporate culture, and accountability expert, Sam Silverstein, for all keynote speaking engagements.
Sam Silverstein is identified by Global Gurus as one of the Top 10 Organizational Culture experts in the world. Sam writes, speaks, and consults with organizations around the globe to think differently, work with renewed purpose, and cultivate more meaningful relationships, all in effort to achieve record-breaking results.
Accountability isn't just a buzzword for Sam. He has authored eight best-selling business books, including I Am Accountable, No More Excuses, and Nonnegotiable, sharing insights on how we can grow as leaders both personally and professionally.
Sam Silverstein is also the founder of The Accountability Movement™, an organization focused on building powerful communities filled with like-minded people who know and live their values and honor their commitments. Sam also hosts Accountability Roundtables™ and the I Am Accountable podcast to address and break through the barriers that restrict organizations and communities from designing an accountable culture.
As a keynote speaker, Sam brings a fresh outlook based on over 25 years of research and study in the fields of accountability, leadership, and corporate culture. His case studies, hands-on client experiences, and content from his writings come together to create high-value interactive programs. As Sam takes audiences on a journey of emotions leading them to laugh, think, wonder, and ultimately choose to act.
"Accountability is not a consequence. Accountability is your competitive advantage."
For more information on keynote speaker Sam Silverstein, contact Executive Speakers Bureau at (901) 754-9404.
ABOUT EXECUTIVE SPEAKERS BUREAU
Executive Speakers Bureau is proud to exclusively represent Sam Silverstein for all keynote speaking engagements. We are a full-service speakers bureau, taking pride in our ability to provide world-class service as well as our ability to deliver today's foremost professional speakers and expert trainers to clients around the world. It is our commitment to provide our clients with unparalleled service, access to hundreds of motivational speakers worldwide, and individualized personal attention. For more information, visit http://www.executivespeakers.com or call us at (901) 754-9404.