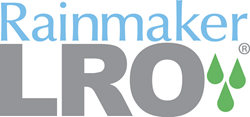 Rainmaker LRO is the only product we were able to integrate with our property management software....they are the pioneers in this space, have the most market share and have been helping clients maximize their revenue potential for a very long time.
Atlanta, GA (PRWEB) July 29, 2014
The Rainmaker Group, the leading provider of revenue management and profit optimization solutions to the multifamily housing and gaming/hospitality industries, today announces that Champion Real Estate Services has completed the implementation of Rainmaker LRO as its software-based optimized pricing system. Rainmaker LRO's efficiency enables Champion to keep pace with its growing portfolio, while allowing its communities to confidently set rents at market rates.
"We've gone from a couple hundred units to 4,000 since 2010," says Michelle Yeager-Thornton, co-founder and chief operating officer at Champion. "With this rapid growth, our ability to manage revenue without a software-based, optimized pricing system has become very difficult. Rainmaker LRO greatly improves the efficiency of the revenue management process, increases our monthly revenue and improves our visibility of exposure."
Rainmaker LRO has been implemented across Champion's portfolio of 14 apartment communities, and will be utilized to maximize the value of future acquisitions. Champion selected Rainmaker LRO over other revenue management systems because of its stellar reputation in the industry, proven success and partnerships with property management systems.
"Rainmaker LRO is the only product we were able to integrate with our property management software, Rent Manager," Yeager-Thornton says. "We also appreciate the fact that they are the pioneers in this space, have the most market share and have been helping clients maximize their revenue potential for a very long time. Although they have the resources of a large company, Rainmaker offers the personalized service of a much smaller company, which makes them a great partner."
As the only revenue management partner in the industry that is closely integrated with all of the major property management systems, Rainmaker LRO helps create synergy between revenue management and community operations. In particular, Champion now benefits from the Rainmaker LRO integration with Rent Manager which easily and seamlessly pulls necessary information such as individual property, unit count, unit type, amenity package data as well as historical pricing, competitor and market set data to deliver real-time, optimized pricing recommendations.
"We are pleased to provide optimal pricing through this collaboration to Champion and look forward to helping them manage revenue in a growth environment," says Andrew Rains, president of Rainmaker LRO. "The depth of our experience and leadership position in helping apartment companies of all sizes maximize revenue make us the perfect solution to help Champion, as it embarks on another growth phase and utilizes Rainmaker LRO as it acquires new communities."
Rainmaker LRO® is the leading multifamily lease rate optimization solution used to maximize revenue from apartment leases. The system calculates optimized pricing based on multiple factors that influence rate setting, including traffic and lease duration, move-in dates, competitive affects and other metrics. The system also produces enterprise-wide demand forecasts by measuring and analyzing historical and current market metrics and performing calculations necessary for occupancy predictions that are dynamically updated as market conditions change.
About Rainmaker
The Rainmaker Group is the market leader in profit optimization solutions for the Multifamily Housing and Gaming & Hospitality industries. Rainmaker software, coupled with professional business consulting services, enables multifamily housing operators to maximize revenue from apartment leases and helps operators of casino hotels and other hospitality enterprises secure the most valuable customers to increase their profitability. An innovator and thought leader in the highly specialized revenue optimization field, Rainmaker leverages cutting-edge research to bring customers the most sophisticated systems and help them achieve the highest profitability from their assets. Multifamily housing clients include leaders such as AvalonBay Communities, Equity Residential, Gables Residential, Post Properties, MAA and more. Gaming/Hospitality clients include leading casino/hotel organizations such as Atlantis The Palm Dubai, Caesars Entertainment, MGM Resorts International, Omni Hotels & Resorts, Wynn Las Vegas and many others. A Microsoft Gold Certified Partner headquartered in northern Atlanta, GA, Rainmaker has for three years running ranked on the Inc. 5,000 list among America's top fastest-growing, privately held companies. For more information, visit http://www.LetItRain.com.
About Champion Real Estate Services
Founded in 2010, Champion is a privately held, fully integrated, multifamily real estate firm. Champion is family owned and operated and specializes in investment sales, property management and brokerage services in Central Ohio. Champion currently manages more than 4,000 apartments, with 14 communities in the well-respected neighborhoods of Canal Winchester, Delaware, Dublin, Gahanna, Grove City, Hilliard, Lewis Center, New Albany, Powell and Westerville. Champion has been recognized two years in a row as one of Central Ohio's fastest growing companies by Columbus Business First's Fast 50 list, ranking third in 2012 and fifth in 2013. For more information, please visit http://championpm.biz/.