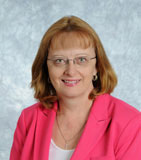 Cleveland, Ohio (PRWEB) August 04, 2014
In CHAMPS Oncology's most recent blog post, "Keeping Up with Changes in the Oncology Industry," Brenda Mileto shares her thoughts on the topic.
Change is something we have all grown accustomed to over the years, Brenda explains. It's one thing we can count on. Staying current and informed on changes in the oncology industry is a key mission for all of us at CHAMPS Oncology. We know it takes qualified, educated cancer registrars who understand and can implement these changes, in order for hospitals to feel confident in the information contained in their registries.
Recent Changes in the Oncology Industry
Grading (a system used to classify cancer cells in terms of how abnormal they appear when examined under a microscope) has been the most recent item to undergo a change in how data is collected within cancer registries. The previous introduction of site-specific grading systems had complicated the coding of the grade data element, resulting in the need for this change. The purpose of grading is to essentially identify the probable growth rate of a tumor and its likelihood to spread. Earlier this year, cancer registrars were informed the way grade is coded would change for all cases diagnosed on or after Jan. 1, 2014.
Responding to Changes in the Oncology Industry
In response, a small workgroup with representatives from the Commission on Cancer (CoC), National Cancer Institute (NCI), National Program of Cancer Registries (NPCR), Surveillance, Epidemiology, and End Results (SEER), and the North American Association of Central Cancer Registries (NAACCR) came together to better define and outline how this data item should be coded.
CHAMPS' own Laura Vondenhuevel provides an overview of the grading change in a new webinar, Instructions for Coding Grade for 2014+: Guidance from SEER. We hope readers find Laura's presentation valuable to the work they are doing each day in the cancer registry. Brenda closes her blog by asking readers to let us know what they think or if they have a question they'd like her to address.
Learn more about CHAMPS' management solutions for your cancer registry services.
To learn more about the CHAMPS Oncology Outlook blog, visit http://www.oncologyoutlook.com.
In this transforming healthcare environment of patient-centered care, CHAMPS Oncology – like cancer program administrators, clinicians, industry leaders – understands the importance of quality cancer information for administrative planning, clinical outcomes, and performance measures to improve quality of cancer care. CHAMPS Oncology's team of cancer information specialists and multi-credentialed certified tumor registrars (CTRs) strategically partners with cancer programs nationwide, offering customized strategies and solutions that best complement the respected cancer programs they are privileged to assist. CHAMPS Oncology specializes in cancer information management, cancer program consulting, informatics, data quality and education, and quality initiatives. For more about CHAMPS Oncology, please contact Toni Hare, RHIT, CTR, Commission on Cancer-trained consultant and vice president, at 216.255.3716 or by email.