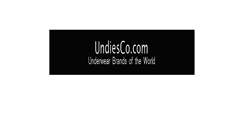 London, UK (PRWEB) August 29, 2014
UndiesCo.com has recently announced the versatile range of Chantelle underwear in the UK at the most cost effective prices. Reflecting their position as a quality provider of Chantelle undergarments and products of other eminent brands, the company is on the spree of delivering more quality products which help them to further strengthen their position in the online undergarments segment. With them, one will get artistic Chantelle bras that reflect the supreme height of feminism. These undergarments are created keeping in mind the vogue of fashion and technology that gives a solid support and style. The range of Chantelle underwear is made with the best fabric that is breathable, soft and durable.
Elaborating more about the Chantelle underwear, one of the representatives from UndiesCo.com stated, "Dreamy, artistic with a class of sophistication, Chantelle bras reflects the essence of femininity through their astounding line of lingerie. Their innerwear are carefully created using innovative sense of fashion and technology, for a rich support and comfort factor. Chantelle bras are made from the finest fabrics that are ultra-soft, breathable and durable. These elegant bras and panties offer luxury at affordable prices. Practical and sensual as the same time, their collection is what re-defines the true meaning of luxury."
UndiesCo.com is also offering a pack of 4 Sloggi control maxi in the UK at affordable prices. This maxi is designed with a lightweight control Shapewear which has cut brief in order to support the tummy fat. This comfortable Sloggi maxi is perfect for regular wear as well as for special occasions. It is available in sizes of 12, 12, 14, 16, 18, 20, 22, 24, and 26 and in black, white and beige color. Apart from the Sloggi maxi series, the company also offers Sloggi Double comfort short and Calvin Klein t shirts twin pack at discounted prices.
About UndiesCo.com
Bold and fashion forward, UndiesCo.com brings a luxurious collection of men's & ladies underwear. From sensual knickers to attractive designs, they present the customers an assortment of global brands of undergarments. Fashion is incomplete without a pair of stunning and attractive underwear. Gear up for any event with these exclusive pieces of intimate garments for a sensual experience. They present top-notch underwear brands of the world like Calvin Klein, Sloggi, Triumph, and more.
For more information, please visit http://www.undiesco.com/
Follow UndiesCo.com on Google, https://plus.google.com/107299083367718887606
Google local listing of UndiesCo.com: https://plus.google.com/118004254392222755907
Join UndiesCo.com on Facebook: https://www.facebook.com/pages/Undiesco/682116861799039?ref=stream