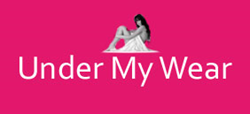 London, UK (PRWEB) September 21, 2014
Positioning themselves as the leading provider of undergarments, UnderMyWear is now offering Chantelle Bras in UK at affordable rates. The company houses the finest range of Chantelle bras which is perfect for those who are looking for comfort, style and confidence. Their range of Chantelle bras is available in a variety of design, pattern, fabrics, and colours. The company uses the cutting-edge technology to create a slimming effect.This bra minimizes the back fat and hides the bulges, which are usually around the midriff and thus, provides the customers a perfect fitting coupled with a perfect figure. This high on elegance and sensuous bras and panties are ideal for the daily wear as well as luxurious wear.
Talking more about their products, one of their representatives stated, "The Chantelle lingerie is renowned world over for its exquisite designing and modish looks. They have got a very delicate taste in lingerie fashion; it rolls out feminine little things that scale high on elegance and sensuousness. Given its magnetic appeal, nothing scores over their designs.The gorgeous "little things" from Chantelle house come in a variety of fabrics, designs and patterns. The class-apart brand introduces women to an unknown comfort of wearing lingerie."
The company also offers the finest range of Sloggi Mens underwear which is unmatched in terms of comfort and price. With them, one can also get underwear from high fashion to just a simple one like Thongs, Maxi pants, Loose fit boxer shorts, Tanks, just a few to name from the vast collection of Sloggi men underwear. In addition to this, the company also provides elegant and comfortable range of Sloggi women underwear.
About UnderMyWear-
UnderMyWear UK, an online undergarment store is one of the best websites offering underwear in the UK. Their extensive range of underwear products in UK is of the best quality and standards. Adding more value to their customer satisfaction, they provide services of the best quality and up to the customer expectation. UnderMyWear is a secure online store offering customers a safe and fast transaction. Their great stock makes sure that there is no shortage in products of customers' choice. The products are delivered to customers' doorstep and partner will really love you for ordering some branded items from them.
For more information, please visit- http://www.undermywear.co.uk