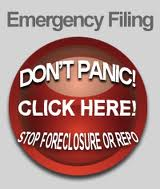 Hire only the best bankruptcy attorney in Anaheim to help you with your filing, call 888-901-3440
Anaheim, CA (PRWEB) September 17, 2013
Recently the bankruptcy attorneys in Anaheim announced the release of a new ad campaign that promotes an extremely affordable solution for people who want to file bankruptcy under Chapter 7 of the Bankruptcy Code. According to the ad from Zhou & Chini, the person filing for bankruptcy wouldn't have to pay huge fees for filing to the firm, and will also get relief from almost all of his or her debts. The lawyer also offers to provide legal guidance and tips to secure the financial future in order to avoid such troubles later on. To find out about California bankruptcy laws or how to file bankruptcy in Anaheim call the firm directly at 888-901-3440.
Chapter 7 bankruptcy is a preferred choice for a lot of people out there who wish to file bankruptcy because it is less time consuming and in most cases the debtor gets relief from almost all of their debts. Moreover, it is relatively less expensive than Chapter 13 bankruptcy and usually requires the debtor to visit the courthouse only once. However, the trustee may decide to liquidate some of your assets including your property or home to pay the creditors. Because of this reason, this type of bankruptcy is also known as "liquidation" bankruptcy.
Keeping in view that a lot of people who face financial difficulties wish to file bankruptcy under Chapter 7 of the Bankruptcy Code, the renowned and well sought-after bankruptcy attorney from Anaheim recently launched a new ad campaign in which an extremely affordable solution has been proposed for these people. Now there's no need to pay huge legal fees and other administrative charges for this type of bankruptcy. The person also gets expert direction from the attorney in the form of tips and guidelines to avoid such a situation in the future. It includes informative sources on Chapter 7 bankruptcy including an overview and other details required to file a successful case. The lawyer will also be able to tell the person beforehand if he or she qualifies to file under Chapter 7. To discover the different California bankruptcy exemptions available contact a qualified bankruptcy attorney.
Many people want to file for Chapter 7 bankruptcy but they don't have enough information of how it actually works, what are the rules and regulations, and what happens to their assets after they go to the court. Although the rules and regulations are simple, there is one downside that everybody must be aware of. If a person has received a bankruptcy discharge under Chapter 7 in the last 8 years, they will not be eligible to apply again. It is therefore advisable that a person who faced financial troubles in the past needs to act sensibly after getting relief from their debts as per the court order. To find out more contact a Orange County lawyer and ask for a consultation.
The new ad campaign has been quite successful so far as many people have already benefited from this wonderful opportunity to get out of a monetary chaos and to start afresh. Affordable legal solutions are quite hard to find these days with so much competition and so many competent and experienced lawyers out there who also specialize in their field. But now this step by the seasoned bankruptcy attorney from Anaheim has made many people happy and satisfied.
The Anaheim office for the firm uses the best SEO professional in the US to assist in law firm marketing to promote the message about the importance of speaking with a bankruptcy lawyer in Anaheim CA, if someone is considering filing. The firm continues its online presence by offering zero cost bankruptcy information on bankruptcy firm's blog and social media pages. This information along with free consultations the firm hopes to attract more Anaheim residents looking for financial relief. To read more about the firm's bankruptcy attorney Anaheim Facebook page visit, https://www.facebook.com/BankruptcyAttorneyAnaheim.
About the Firm: The Law Office of Zhou & Chini services the cities and counties of Southern California. Mr. Zhou is a graduate of UCLA and has been practicing law since 1999. Mr. Zhou has a wealth of experience in bankruptcy, civil litigation, family law, criminal law and unlawful detainer. Zhou and Chini Law Offices provide bankruptcy assistance to Orange County, Los Angeles, Orange County and San Diego residents. For a Riverside immigration attorney call the firm and ask for assistance.
Contact: Ron Chini
Website: info(at)bankruptcyattorneyorangecounty(dot)org
Phone: 888-901-3440