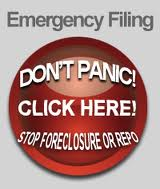 If you are thinking of filing for Chapter 7 bankruptcy, speak to an attorney for free at 888-901-3440.
(PRWEB) September 16, 2013
It has been observed that many people from Corona California wish to file bankruptcy under Chapter 7 of the Bankruptcy Code. But many lack the resources to complete the process especially the financial aspect of this legal proceeding. Keeping in view this condition, the renowned bankruptcy attorneys in Corona Zhou and Chini recently came up with an ad campaign that revolves around offering very affordable solutions for Chapter 7 bankruptcy to clients. A lot of people have found the campaign to be quite compelling and convincing, as it makes it possible for them to afford the cost of this process in order to resolve financial troubles. To find out about bankruptcy information in California and what that means for those that wish to file visit,
Chapter 7 bankruptcy is a practical solution for a number of people out there who are facing financial troubles in life. These people have a chance to cancel all or most of their debts and still be able to keep the maximum amount of assets as well as their home if possible. Despite these advantages, some people are worried about the costs associated with this type of bankruptcy including the charges for filing the case, the lawyer's fees, and the administrative costs. Because of the ever-increasing costs, many people forego the decision of filing bankruptcy, and try other options that may not be feasible at all. To discover the different California bankruptcy exemptions and who they apply to, contact a bankruptcy lawyer at, 888-901-3440.
Knowing this situation apparent in the city , the renowned Corona attorney recently launched an ad campaign according to which a very affordable solution is now available to most debtors who wish to file bankruptcy to get out of financial mess. The fees have been reduced which makes the financial cost to file the case minimized. This offer has been extended to help honest people straighten out their credit report and start with a clean record. There are many benefits of Chapter 7 bankruptcy and the lawyer makes sure that all or most of these benefits are used by their clients.
In addition to offering a low-cost bankruptcy solution, the lawyer in Corona also gives advice on how clients can rebuild their credit after the process is over. Moreover, adequate and sincere guidance is given to those who have absolutely no prior experience in this area in relation to Chapter 7 bankruptcy and its rules and regulations. The bankruptcy attorney also helps his clients determine whether they qualify for this type of bankruptcy or not. If there are any other options they could use instead of going to court, the lawyer is there to discuss those choices.
Other than Chapter 7, people may also file bankruptcy under Chapter 11 and Chapter 13 of the Bankruptcy Code. It is advisable to get in touch with a bankruptcy attorney before deciding to file the case. The lawyer will be able to tell if the person has any other practical option and he will also give all the legal updates of this process so that the person would be able to make a decision accordingly.
The law firm works with the top local SEO company to launch this campaign online. The new ad will display the importance of consulting with a knowledgeable lawyer in Riverside CA, if someone needs to file bankruptcy. The law firm continues its online presence by offering free consultations and information on bankruptcy on the firm's blog and social media pages. By offering this information online, along with offering no cost consultations, the law firm hopes to retain more Riverside county residents looking to hire to an experienced attorney.
About the Firm: The Law Office of Zhou & Chini servicing the cities and counties of California. He is a graduate of UCLA and has been practicing law since 1999. Mr. Zhou has a wealth of experience in bankruptcy, civil litigation, family law, criminal law and unlawful detainers. Zhou and Chini Law Offices provide bankruptcy assistance to Riverside, Los Angeles, Riverside and San Diego residents. To talk to an Riverside immigration lawyer, contact the firm.
Contact: James Zhou
info(at)duilawyerorangecountyca(dot)com
Phone: 951-200-3360