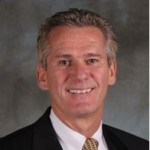 Bob Chaput is one of the best presenters I've ever seen. Participants will get a well-constructed and well-presented program - Stephen Treglia, Esq.
Nashville, TN (PRWEB) August 20, 2013
Clearwater Compliance announced today that CEO and Founder Bob Chaput, CISSP, CIPP/US, will address "How the Omnibus Final Rule Raised the Ante for HIPAA Compliance" at a September 4, 2013 breakfast meeting at the Cool Springs Marriott. The meeting is sponsored by Intel and Absolute Software and is open to all interested parties.
"The adoption last January of the Omnibus Final Rule (OFR) by the US Department of Health and Human Services (DHSS) was a 'sea change' event," Chaput says. "Not only were there numerous significant changes to the standards, implementation specifications and requirements with respect to privacy, security and breach notification, the penalties for non-compliance were also significantly increased. Further, the Office for Civil Rights within DHHS has indicated its intent to significantly ramp up the enforcement of the HIPAA rules."
Chaput's presentation will provide attendees with details about what's new as a result of the OFR in each of the affected areas as well as insights on how to make sure your organization is able to achieve compliance with the new standards by the September 23, 2013 compliance date.
"Obviously, we would expect that most organizations are either finished with their compliance reviews and updates or well on their way to concluding that process," Chaput added. "But we also expect to find that some organizations are continuing to struggle. The good news is, 'It's not too late.' The bad news is 'there's no more time to procrastinate.'"
"We are delighted to be joining Intel in making critical information about this important subject available to the myriad of affected health organizations in the greater Nashville area, said Stephen Treglia, Absolute Software Legal Counsel, Investigations and Recovery Services. "I've done this in the privacy-sector for 14 years and can tell a good presentation when I see one. Bob Chaput is one of the best presenters I've ever seen. Participants will get a well-constructed and well-presented program."
Participation at this important event is complimentary. Please RSVP to Scott Frost at sfrost(at)absolute(dot)com by August 28th.
###
About Clearwater Compliance: http://clearwatercompliance.com
Clearwater Compliance, LLC, is all about and only about helping healthcare organizations and their service providers become and remain HIPAA-HITECH Compliant. Owned and operated by veteran, C-suite health care executives, Clearwater Compliance provides comprehensive, by-the-regs software and tools, risk management solutions, training, and professional services for small medical practices and healthcare startups to major healthcare systems, health plans and Fortune 100 companies. Since 2003, the company has served more than 250 organizations (including 100 hospitals). Find out more at clearwatercompliance.com.
About Absolute Software Corporation: http://www.absolute.com .
Absolute Software is the industry standard in persistent endpoint security and management for computers, laptops, tablets and smartphones. The Company, a leader in device security and management tracking for 20 years, has over 30,000 commercial customers worldwide. Absolute's solutions – Computrace®, Absolute Manage®, Absolute Service, Absolute Secure Drive, and Computrace LoJack® for Laptops – provide organizations with actionable intelligence to prove compliance, securely manage BYOD, and deliver comprehensive visibility and control over all of their devices and data. For more information about Absolute Software, visit http://www.absolute.com .
About Intel Corporation: http://www.intel.com
Intel's vision is to create and extend computing technology to connect and enrich the life of every person on Earth. Convertible and detachable Ultrabook and 2-in-1 systems provide a no-compromise computing experience that eliminates the need to choose between a notebook and a tablet. With each generation of systems, Intel is enabling higher performance, improved graphics, increases in battery life, thinner form factors, instant-on, always connected, and more lifelike interaction through touch, gesture, voice, and facial recognition. In Healthcare, with Intel's commitment to technology innovation and the collaboration of healthcare partners worldwide, we are helping to drive tomorrow's solutions for improving quality, affordability and accessibility of healthcare globally.