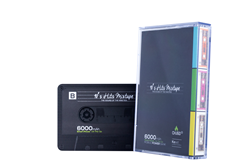 "KASET has already changed how people perceive retro in time for Winter 2016. Right now, several of the Kaset design options are completely sold out''.
London (PRWEB UK) 29 September 2016
Today, CHJGD (ChargedPower.com), the proud winner of two overall Best Power Bank awards in the United Kingdom for 2016, has confirmed that its revolutionary new uber-trendy retro cassette power bank range called, "KASET," has now been named an electronics bestseller in multiple categories in the UK. With the result, the brand has this week taken unprecedented steps for such a young technology company after being forced to rapidly increase production of the popular new gadgets to cope with demand ahead of the traditional Christmas 2016 electronics sales bonanza. People in the UK will spend £9 billion on gifts alone during the festive season and CHJGD is ready for a huge spike in sales, especially in the older demographics with KASET's strong retro theme.
In all, the hugely respected PC Advisor online platform informed up to 14 million people about CHJGD's (ChargedPower.com) two high profile wins in the, "20 Best Power Banks 2016 UK," annual awards. The tech brand's CHJDG UltraCompact Power Bank and CHJGD Midas were honored with third and twelfth prizes respectively in the prestigious and hotly contested, "20 Best Power Banks You Can Buy in the UK in 2016," category.
The judges were impressed by the portability of the UltraCompact Power Bank. "CHJGD is doing what it can to bring some color to the functional-looking power bank market with the bulldog-inspired UltraCompact Power Bank. It has useful capacity, and it is affordable and easily portable. A great buy if you're in the market for a portable charger you can slip into a pocket." The adjudicating panel also highlighted the advanced performance capabilities of the CHJGD Midas. "The CHJGD Midas is a premium-looking power bank that comes at a good price, yet doesn't skimp on performance."
The much sought after new, "Portable Charger CHJGD KASET 6000 mAh Cassette Tape Power Bank with Dual USB Ports," product is a new UK Bestseller on the giant Amazon portal, Ebay and Chargedpower.com.
"KASET has already changed how people perceive retro in time for Winter 2016. Right now, several of our product lines at CHJGD are completely sold out. This is a testament to the success and impact of the brand as well as our amazingly loyal customers and hardworking team," reflected, Will Matthews, Business Development Director , CHJGD (ChargedPower.com). "We achieved a number of significant milestones from industry leaders right across 2016. To have beaten some of the biggest global powerhouse names in electronics with our new products is an exceptional feat in itself. KASET's retro chic is, quite literally, effortlessly writing its way into the history books with outstanding sales figures. This is in tandem with TV appearances in the United States and a new distributor for the Middle East."
Designed in honor of the days of the traditional vintage cassette tape, the premium quality retro KASET range from CHJGD (ChargedPower.com) is available in a selection of four terrific options in uber-fashionable white and black including; Love Songs Mix, Marilyn Monroe, Mixtape, and 90s Hits. It is a simple but powerful concept that is sure to win the hearts of 30-plus gadget lovers during Christmas 2016 - state of the art power banks in the shape of an old cassette tape.
About CHJGD (ChargedPower.com):
Since 2015, CHJGD (ChargedPower.com) has seriously disrupted the international mobile power bank market with superior award-winning top of the range products. Explore our website today to discover what gadgets you and your family will love ahead of the countdown to Christmas 2016: https://chargedpower.com/
Enjoy our robust 1-year guarantee and commitment to extraordinary customer care. Claim your iron-clad warranty after your latest purchase here: https://chargedpower.com/pages/product-registration.
Join our vibrant online Social Media communities:
https://www.instagram.com/chargedpowerofficial/
https://www.facebook.com/Chargedpowerofficial
Sources:
http://www.pcadvisor.co.uk/test-centre/mobile-phone/best-power-bank-best-portable-chargers-20-best-power-banks-2016-uk-3534490/
https://www.statista.com/statistics/496025/christmas-retail-spending-united-kingdom-uk-by-product/
Media contact information:
Melissa, Public Relations Officer, CHJGD (ChargedPower.com).
Email: Press(at)ChargedPower(dot)com
Tel: +44 203 6333 995.