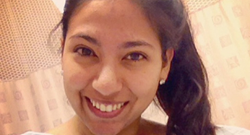 Cristina's family was told that her chances of getting a new kidney were like winning the lotto, but they didn't lose hope. I'm a father, and I would stop at nothing to save my child... We want to do what we can to give Cristina every chance she deserves
Hickory Creek, TX (PRWEB) November 14, 2014
With an agency in Hickory Creek, Texas, Mark Tucker Insurance celebrates the beginning of a new charity campaign as part of its ongoing Community Program, now looking to raise funds to help Cristina get treatment at the Mayo Clinic in Rochester, Minnesota, which is the number one hospital for kidney transplants and nephrology in the country. The agency announces that those with a heart for supporting Cristina can now join the agency's efforts by contributing through the designated donations page at https://fundly.com/a-new-kidney-for-christina#donate.
Mark Tucker, the agency's principal, who has helped touch the lives of many other people in the community where his agency is inserted, attests, "Cristina's family was told that her chances of getting a new kidney were like winning the lotto, but they didn't lose hope. I'm a father, and I know I would stop at nothing to save my child… We want to do what we can to give Cristina every chance she deserves."
The agency has set a goal of $500, which will go towards a fund to send Cristina to Rochester, Minnesota. To achieve that goal, the agency's network of customers, business partners, friends, staff and family are being invited to actively participate by not only contributing financially, but also by spreading the word to others.
Mark Tucker Insurance continues to employ its own resources to ensure the success of their community program. The current campaign is being promoted through the agency's social media channels, email and text message communications, as well as through their monthly magazine, delivered to thousands of households in Texas. In fact, Our Hometown magazine reserves a full page to feature this worthy cause, including all of its details. The electronic Flipbook version of the current issue can be accessed here: http://marktuckerinsurance.com/Our-Hometown-Magazine_44.
The donations page at https://fundly.com/a-new-kidney-for-christina#donate will be kept active until the end of December, until when donors are highly encouraged to contribute. The agency will acknowledge in their monthly magazine all of those who donate a minimum of $5 to help this worthy cause.
Mark Tucker Insurance will continue to work with individuals and nonprofits in the area to identify new opportunities to support the community, every 60 days. Through the agency's website, any members of the community can also submit information on known families or persons who could use some help – http://marktuckerinsurance.com/Submit-A-Community-Cause-Idea_47. Entries are diligently submitted for review, and the elected causes are properly contacted by a representative of Mark Tucker Insurance's Community Program. More information regarding past and current campaigns supported by Mark Tucker Insurance can be found at http://marktuckerinsurance.com/community-cause.
About Mark Tucker Insurance Agency
Mark Tucker Insurance Agency focuses on understanding the importance of building a solid foundation for the future and developing long-lasting customer relationships. That's why Mark and his team are committed to offering clients the same level of service they'd expect from their own business dealings. When clients leave the office, Mark Tucker wants them to feel confident, informed, assured and satisfied in their choices. The way they should feel. More information about the available services through Mark Tucker Insurance Agency can be found at http://www.marktuckerinsurance.com. To contact an expert at Mark Tucker Insurance, call (940) 321-1881.