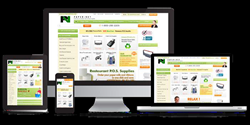 No one has ever become poor from giving
Concord, California (PRWEB) May 11, 2016
http://www.papernetusa.com has been lucky to have many customers who believe in giving back to the community. Paper-Net, Inc. has been participating in many charities supporting various causes including creating character building, helping families, fighting cancer, and many others.
Paper-Net has committed to the following charities for 2016:
1- Starting 2016, Paper-Net, Inc. will participate in providing tee shirts for First Tee of Contra Costa young players. Quotes CEO/President Julian Hemmati: "We believe in First tee of Contra Costa mission statement: To positively impact the lives of young people by providing educational programs that build character, instill life-enhancing values and promote healthy choices through the game of golf. Provide educational programs through the fun, engaging and unique vehicle of golf. Through our programs we teach youth The First Tee's Nine Core Values (Sportsmanship, Responsibility, Courtesy, Confidence, Integrity, Honesty, Respect, Judgment, and Perseverance)"
To volunteer or donate please visit First Tee of Contra Costa.
2- Paper-Net continues participating in Make-A-Wish® Greater Bay Area events such as Round Table Family Charities Annual Golf Event which will be taking place in Blackhawk Golf Course in Danville California later this year.
For donation information please visit Round Table Family Charity
3- For the fourth straight year, Paper-Net, Inc. will be participating in 1515 Golf Tournament benefiting Lazarex Cancer Foundation in August 15, 2016 at the Round Hill Country Club.
To participate or donate please visit lazarex.org.
About Paper-Net, Inc.:
Paper-Net is a leading wholesale supplier, distributor, and manufacturer of Thermal Printer Paper Rolls and other quality point of sale printer products. Product line includes Thermal Paper Rolls, Recycled Paper Rolls, ATM Paper Rolls, Credit Card Supplies, Credit Card Imprinters, Mobil Printer Rolls, Kiosk Paper Rolls, Scale Labels, BPA free Thermal Paper Rolls, Direct Thermal Labels, Point-of-Sale Printers, Multi-ply point of sale Paper Rolls, Single-ply Bond Receipt Paper Rolls, Ink Cartridges, and Laser Toners.
With in-depth understanding of a broad range of industries, Paper-Net is able to create a solution to cater to the distinct needs of businesses. With extensive product knowledge and market expertise Paper-Net serve as more than just a paper supplier and an extension of your business.
Papernetusa.com offers the highest quality point of sale paper rolls and printer ribbons at guaranteed lowest prices to variety of industries such as Hospitality, Retail, Service Stations, and Parking garages.
To learn more about Paper-Net, Inc, visit Resources Center
Contact information:
Julian Hemmati,
julian(at)papernetusa(dot)com
925-681-2100