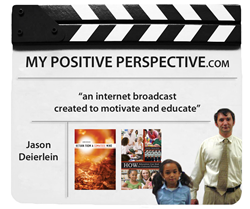 Thank you to the Southeastern Wildlife Exposition for your efforts in conservation and recycling.
Charleston, SC (PRWEB) January 27, 2015
On January 26, 2015, My Positive Perspective displayed an entertaining episode about the 2015 Southeastern Wildlife Exposition. My Positive Perspective host Jason Deierlein was joined by Thomas McElwee for the episode. At the start of the episode, Deierlein asks McElwee, "How does this event help combine fun for all ages and educate the public about conservation?" McElwee answers, "It's a cool mix of special art and exhibits. It's a really big tourist event although I know the event is big with lots of locals as well. Deierlein then says, "This event is also spread out over three days. That gives it an interest unto its own. Tickets can be purchased as a multiple night entry or individual as well."
McElwee then replies, "The company that I work for, Brackish Bowties has had a booth there for several years."Deierlein then asks, "What has been your experience as a vendor?" McElwee then replies, "It's always been great. It's a pleasure to provide all the guests with something unique and useful that they can take back with them. We get so set up our items next to works of really talented painters." Deierlein then concludes by saying, "The Southeastern Wildlife Exposition is in Charleston, South Carolina from February 13-15. You can go to the website, http://sewe.com/ to buy tickets or see how you can come along for the fun!"
My Positive Perspective is a media outlet believing that improvement in our community will be best achieved by focusing on the good things happening in our world today. Having survived a near fatal car accident as a youth, a shift of perception forced one to have a mentality of always concentrating on the brighter sides of things. This was true, and in my book, Return From a Comatose Mind, this belief was put to the test. Appreciation for life was the biggest thing one took away from my brush with death, and it is because of that gives me such a huge desire to be helpful to many. My Positive Perspective is a way of overcoming challenges through positive thinking.