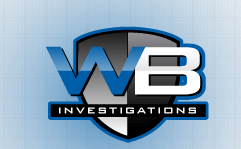 Charlotte Private Investigations, WB Investigations Proudly Announces Launch of New Website
Charlotte, North Carolina (PRWEB) January 29, 2014
WB Investigations, one of the premier Charlotte private investigators serving the region as well as all of North Carolina, is pleased to announce the launch of their website at http://www.wabinvestigations.com. This new web presence is expected to open the agency up to a much broader audience of clients throughout Charlotte and the state of North Carolina.
With over 15 years of investigative experience, WB Investigations brings a wealth of expertise with a team of polished professionals with backgrounds in law enforcement, legal services, insurance, public affairs and private surveillance. Offering investigative services covering the areas of insurance and liability investigation, child/spousal support, family & domestic issues, background searches and missing persons cases, the team at WB Investigations are positioned in a way that no case is beyond their capabilities. Each case is approached with responsibility, decorum and discretion, with the full understanding that important legal decisions will be made with the evidence gathered. As some of these legal decisions can have great impact on many lives, especially children, the team at WB Investigations knows that their accuracy, efficiency and thoroughness are being given complete trust by their clients.
In creating their web presence, WB Investigation wanted a website that presented an image of consummate professionalism and the highest levels of honor and dedication. Working with Benjamin Marc, a highly respected website and logo design firm based out of New York, WB Investigations laid out their vision of their ideal web presence and the team at Benjamin Marc went to work. The results speak for themselves as the website present the WB Investigations strong, sober image. The owners at WB Investigations were pleased with the design and view it not as a stopping point but a starting point. Future developments could include presences in appropriate social media networks that will allow WB Investigations to reach the largest audience possible. The WB Investigations team looks forward to the expanded audience that this new web presence will bring.
WB Investigations, a multi-faceted investigations firm based serving Charlotte as well as the entire North Carolina region, offers an array of investigative service for any need. Among their offerings are family and domestic investigations including child/spousal support issues, insurance and liability investigations, background checks for businesses and school districts and missing person's cases. Using the latest in technology combined with 15 years of investigative experience, clients can expect a thorough investigation performed with the highest level of discretion. The findings of our investigations are presented for use in legal proceedings and our investigators are available to provide expert testimony to support our findings. WB Investigations can be found online or they can be reached by phone at 704.266.4224.