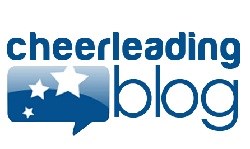 San Diego, CA (PRWEB) January 21, 2014
Cheerleading Blog is ringing in the new year with a new look. This month, Cheerleading Blog revealed a whole new redesign, featuring a new layout and many other features, including larger images, easier navigation, fun features, and more videos.
"2013 was a huge year for us so it felt like the right time to redesign our look. We think our readers will love it!" commented Melissa Darcey, Cheerleading Blog editor.
Over the past year, Cheerleading Blog has incorporated many more fun features, including contests, eBooks, videos, infographs, polls, and, of course, its biggest project yet – CheerLiving™ magazine.
"Cheerleading Blog is the go-to resource for all things cheer, whether you're a new cheerleader, a veteran All Star, a parent, or coach. With so many multimedia platforms, you can learn about cheerleading in so many different ways," said Chassé marketing manager Jessica Rzeszut.
2014 promises even more additions, like guest contributors.
"As we've grown, we've heard from a lot of coaches and cheerleaders who want to share their story with the cheer community. We hope that by including more guest contributors, we can transform the blog into a true community that provides resources, information, and positive support," added Darcey.
Cheerleading Blog launched in 2008, having recently celebrated its five-year anniversary over the summer. In 2011, Cheerleading Blog launched its University, which provides free eBooks on cheer topics. In the summer of 2013, Cheerleading Blog launched a print and digital magazine, CheerLiving™. Soon after, CheerLiving™ premiered its own web series, sponsored by Chassé and produced by Cheer Channel Inc.
To learn more about Cheerleading Blog, visit its website or social media pages, including Facebook, Twitter, Pinterest, Google+, and Tumblr.
ABOUT CHEERLEADING BLOG:
Cheerleading Blog is the official blog supported by industry leaders Omni Cheer®, Campus Teamwear®, Chasse®, Fund2Raise® and Glitterbug® Cosmetics.
ABOUT CHASSÉ:
Chassé® is a leader and innovator in the world of cheerleading apparel and accessories, providing affordable and high-performance in-stock cheerleading apparel to cheerleaders of all ages.