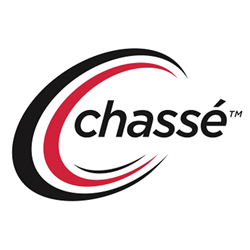 We're happy to see that the Youth Leaders Fund has received such positive feedback from the cheer community.
San Diego, CA (PRWEB) March 03, 2014
The Chassé® Youth Leaders Fund has awarded several grants within just a few weeks. The cheerleading company's new grant program is available to youth cheerleading organizations and makes a fund of $1 million available throughout the 2014 calendar year to eligible organizations.
Since its January launch, the program has received more than 50 applications from 26 different states. Youth squads from recreational teams, schools, All Stars, and more have applied. The Youth Leaders Fund is part of the company's Cheer For The Cause® initiative, which allows Chassé® to find ways to support, and give back to, the cheerleading community.
The applications received thus far have included stories about difficulties with budgets, fundraising, and coaches paying for team members out of their own pockets. Though the applications come from different states and different team levels, they have all resonated a common issue: need for financial assistance.
"We're happy to see that the Youth Leaders Fund has received such positive feedback from the cheer community. We understand the high costs associated with cheer and will continue to work toward helping those in need," commented Jessica Rzeszut, Chassé marketing manager.
Applications are being accepted online at http://www.chassecheer.com/grant or via fax, mail or email. Any youth organization that meets the eligibility requirements detailed on the application form may apply to receive a grant. Organizations eligible for the grant include church and recreational groups, school squads, and community football and cheerleading leagues.
Grant recipients will be able to apply the received award funds to the purchase of in-stock Chassé products (including uniforms, shoes, practice wear, warm-ups, bags, and accessories), which are all available at cheerleading retailers, Campus Teamwear and Omni Cheer. Funds will be available through the year until the total amount has been awarded.
For more information on Chassé and the Youth Leaders Fund, visit the company's website.
ABOUT CHASSÉ:
Chassé® is a leader and innovator in the world of cheerleading apparel and accessories, providing affordable and high-performance in-stock cheerleading apparel to cheerleaders of all ages.
ABOUT THE YOUTH LEADERS FUND:
The Youth Leaders Fund is a program developed and launched in 2014 by cheerleading company Chassé®. The program provides $1 million worth of grants available per calendar year to eligible youth cheerleading organizations in good standing.