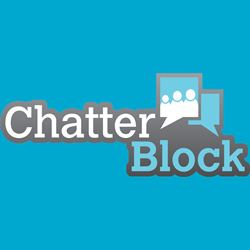 Our aim with these site improvements is to provide busy parents with more quality time to spend with their loved ones.
Victoria, B.C., Canada (PRWEB) July 09, 2014
Chatterblock.com—a website that helps busy parents find local children's camps and classes, community events, and family-friendly businesses—has launched a completely redesigned site with numerous improvements that are designed to make life easier for parents and local businesses who use the service.
ChatterBlock 2.0 improvements include:
– Targeted geolocation—allowing parents greater specificity when searching for and discovering top local camps, activities, and events in their cities.
– Smartphone responsive design—making site navigation easier for busy moms checking ChatterBlock on the go while looking after their kids.
– Refreshed look and layout—providing an improved user experience for parents and local businesses who visit the site.
These upgrades were initiated based on feedback received from the thousands of parents and businesses who regularly use the site, and the response so far has been overwhelmingly positive.
Visit the new and improved site at: http://www.ChatterBlock.com.
About ChatterBlock:
ChatterBlock was founded in 2011 by two web savvy dads from Victoria B.C., James DeGreef and Randy Greencorn, as a way to find camps and activities for their children. The site, which was recently featured in a CBC News report, has grown rapidly over the last three years and is now available in 13 U.S. cities and 10 Canadian cities.
The company is well-established in the San Francisco Bay Area and select Canadian cities, and in the first half of 2014 expanded to several new cities, including: Austin, TX; Nashville, TN; Lexington, KY; Omaha, NE; Oklahoma City, OK; and more.
The company has plans to launch to many more cities in the fall of 2014 and early 2015.
Visit the new site at http://www.Chatterblock.com to find local listings for:
– Children's camps and classes
– Community events
– Drop-in activities at museums and attractions
– Family-friendly local businesses