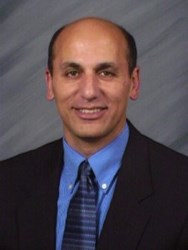 Chautauqua, NY (PRWEB) January 29, 2014
Richard Benedetto, a top producing real estate broker in Chautauqua County, has just announced the launch of his new Chautauqua Lake real estate website.
Richard began selling Chautauqua Lake real estate in 1985, and soon opened Real Estate Advantage in 1987. Over the years, his office has grown to over 35+ agents. Chautauqua County residents have trusted Richard and his team with some of the largest and most important real estate purchases of their life. He is known for being a wealth of knowledge and experience surrounding the Chautauqua Lake area and providing outstanding service throughout the home buying process.
His new website features many different tools that aid home buyers in their search for the perfect Chautauqua Lake real estate property. Not only does the new website provide access to information on over a thousand homes for sale in Chautauqua County, but it allows users to save certain homes as favorites, create purchasing profiles, and reach out directly to Richard with specific questions.
Richard Benedetto has been selling Chautauqua Lake real estate for nearly 30 years and with the help of his newly launched website, the purchasing experience is now easier than ever before.
To learn more about Richard and his Chautauqua Lake real estate team, you can visit his website at http://www.richardlakefront.com.