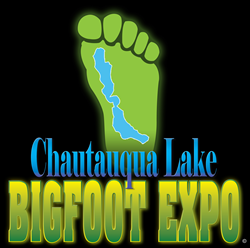 "Bigfoots are as real as panthers, bear and deer" says Peter Wiemer from the Chautauqua Lake Bigfoot Expo
Chautauqua, NY (PRWEB) September 05, 2014
With election season right around the corner, the coordinator of the Chautauqua Lake Bigfoot Expo thought it would be a great time to contact the candidates in the hopes of getting them to address an issue facing society today. They believe that if these candidates speak out about the issue and their thoughts to get Sasquatch/Bigfoot protection, they could get many more supporters of their campaign who also see the need for such legislation. The Chautauqua Lake Bigfoot Expo realizes that this is not only an issue in New York State, but one facing every state in America.
The organizers of the Chautauqua Lake Bigfoot Expo have also released a petition at http://www.change.org that Bigfoot supporters and enthusiasts everywhere can sign in the hopes of getting President Obama and New York State Governor Cuomo to recognize Sasquatch / Bigfoots as an endangered species and add them to laws already in place. The New York State Department of Environmental Conservation has weighed in on the topic previously, stating, "This mythical animal does not exist in nature or otherwise".
Since the first documented Bigfoot sighting in the USA was in Sackets Harbor, New York in 1818, it is hard to believe there would be no protection or recognition at least in that state. The number of sightings and encounters throughout America increases daily with more and more people coming forward to tell their stories. These people all know what they've experienced and want society to believe and support what they know to be true.
In 2004, the Village of Whitehall, New York enacted a Protective Resolution for Sasquatch/Bigfoot. The Protective Resolution states that Sasquatch/Bigfoot are an endangered species and cannot be willfully or premeditatedly killed or injured in the borders of the village. This is something that the governor could use as a model to develop state wide protection.
The Chautauqua Lake Bigfoot Expo has been in existence for three years now. It has had speakers from all over the United Stated including Mr. Bob Gimlin of the famous Patterson/Gimlin Bigfoot film of 1967. These experts come with many encounter experiences and data supporting the existence of Sasquatch/Bigfoots all over America. Streaming video of these events are available online for a nominal fee at BigfootOnDemand.com. There, you can find footage from two years worth of events for hours of your viewing pleasure. The Town of Chautauqua was named as the number one small town to visit in America for 2014 by Smithsonian.com.
It is important that this cause get national recognition if there is any hope for these creatures to get the protection they deserve. We feel it is important that New York State and the United States of America recognize the danger these creatures are in and help to do something about it. Without our help to protect them, Sasquatch/Bigfoots will continue to be hunted instead of living in peace and harmony as all other endangered species do today. It would be a shame for these creatures to continue to be in danger because government officials did not step up to do the right thing for them.
About Us
Peter Wiemer graduated from Chautauqua Central High School in 1976. In 1979, he and his family purchased We Wan Chu Cottages on Chautauqua Lake. He also was part of many other organizations and projects around the Chautauqua Lake area. From 1982-1986 he was the chairman of The I Love NY Windsurfer Championships. He was appointed as the first chairman of the first Ice Castle Extravaganza (I.C.E.), which took place in Mayville, NY in 1987 and drew more then 25,000 people. In 1987 he was awarded the Presidents Award from the Chautauqua County Vacationlands Association for new festivals and special events from his Chairmanship of the first I.C.E. In 1988 the I.C.E. grew to a 10-day event drawing more then 75,000 people over the two weekends. Peter and his wife, Kathy, created Milt the Talking Musky in 2006. Milt the Talking Musky is a pre-school - 2nd grade Sight Word learning tool with a sing along song and alphabet in an mesmerizing underwater scene. In 2008, one of Peters employees showed Milt to two twin six-year-old Autistic boys and for the first time ever, one of the boys attempted speech. Milt is listed on AutismSpeaks.org website. Peter and Kathy started another video endeavor in 2009. They created The iKidsFishing Show which is a children's' fishing show starring kids teaching kids and you how to catch fish. The iKidsFishing Show remains the only Kids' Fishing Show starring Kids teaching Kids to Fish in America. His newest endeavor was in 2012 when he created the first annual Chautauqua Lake Bigfoot Expo. This event brought in national Bigfoot speakers from around the country to talk about their knowledge and experience with Bigfoots. It is still the only Bigfoot convention in New York State and the only Bigfoot convention in the World available on streaming video.".