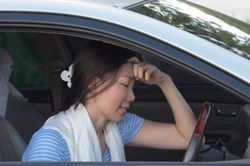 The insurance quotes that can be obtained through our tools are meant for drivers unable to get a lower rate by calling companies directly to negotiate a better price
Cleveland, Ohio (PRWEB) September 10, 2013
Car owners who are in the unfortunate position of selecting a high risk insurance policy can now receive relief in price online thanks to a new tool added by the Auto Pros company. This cheap insurance quotes system is providing ways to find bonded insurance like SR-22 types easier online at http://www.autoprosusa.com/insurance.
Driving records are one of the pieces of data that are reviewed by insurance companies when decisions to underwrite a policy are made.
A driver with too many accidents, lengthy police record or other extraordinary circumstances could require a high risk policy for automotive insurance. The tools posted online are now helping to relieve the traditionally high rates.
"The insurance quotes that can be obtained through our tools are meant for drivers unable to get a lower rate by calling companies directly to negotiate a better price," said an insurance specialist from the Auto Pros USA company.
The data that is used to supply the rate information direct to high risk drivers comes from trusted third parties in the insurance industry. Many rates are unadvertised by companies due to the high competition to secure drivers under a long-term insurance agreement.
"No information is required to be entered by a driver who is just seeking rate comparisons from providers online," the specialist confirmed. This method of price comparison is a new concept that is an alternative to companies who regularly ask for vehicle owner information prior to issuing a quotation.
The insurance database for quotes is completely free of charge to use on the Auto Pros website. Additional database content has been created and installed online for a junkyard finder, auto parts search system and automotive warranty tool to match up used vehicle owners with essential services online.
About AutoProsUSA.com
The AutoProsUSA.com company maintains its lead as an auto parts resource online providing discount prices to consumers in North America. New features are now added direct for consumers using this resource online to research a variety of automotive products. The AutoProsUSA.com company now offers easily accessible auto insurance rates, warranty programs for used vehicles and immediate junkyard search tools that allow instant research for hundreds of providers of auto parts on the Internet. New partners and services are added weekly by this company to expand its online offerings.