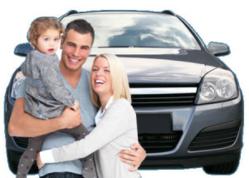 Their website is full of consumer resources just waiting to be read.
Monroe, Washington (PRWEB) July 07, 2013
There is no one-size-fits-all solution to the question "what should my deductible be?" Because of this, Rate Digest explores, in their latest article, the factors that need to be considered before one makes a choice on their auto insurance deductible.
In their latest article, Rate Digest explains the balancing act that is setting one's deductible: "When it comes to obtaining cheap auto insurance, setting a high deductible can be instrumental in getting an affordable monthly premium. In doing so, insurance customers are playing a finely balanced game between enjoying the savings realized by a higher deductible and the peace of mind that is afforded by a lower deductible amount."
On one hand, the article explains, setting a low deductible will grant peace of mind. By lowering one's deductible, the amount needed for repairs out of pocket, should something happen, is small.
On the other hand, Rate Digest points out, setting a higher deductible may allow one to save up enough for repairs. Paying a higher deductible also means fewer claims, which also lowers premiums.
Rate Digest also provides other articles on car buying. Their website is full of consumer resources just waiting to be read. They also provide a complimentary quote search tool that allows direct comparison of insurance rates.
Rate Digest is the unique provider of an online car insurance comparison tool. By simply entering their zip code, drivers can compare rates from national companies and find the rate that is best for their personal financial and vehicular situation.