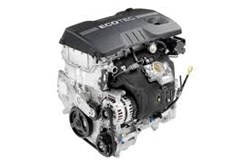 There are multiple factors that can be considered before an actual decision to buy a used motor is made
Charlotte, North Carolina (PRWEB) August 21, 2013
Automotive replacement engines are a popular product purchased in the automotive industry online. Consumers considering a new purchase could benefit from the GotEngines.com company. This company has launched its cheap engine buyer's guide online that explains the best ways to purchase a used engine at
http://www.gotengines.com/blog/used-engine-engines/cheap-engines.
"Engines are now sold by thousands of online sources and determining how to purchase a quality unit is not a skill that some vehicle owners have," said a GotEngines.com source.
The allure of used motors is traditionally based upon need and marketed prices by retailers.
Consumers hoping to save money purchasing a replacement engine often consider price to be an important factor in the decision making process. The guide now published online seeks to inform engine buyers about more than reviewing the price of a unit.
"There are multiple factors that can be considered before an actual decision to buy a used motor is made," the source confirmed. The age of an automobile engine can affect the actual selling price based on the longevity of OEM parts that are installed.
The Got Engines company has changed its focus this year to provide extended levels of customer service to all buyers of engines. More helpful information is currently published on the company website apart from the standard descriptions of engines available for sale.
More than one consumer guide has been and published online for easy access this year. These guides are now used as one resource during the research phase that buyers complete when seeking a domestic or foreign produced motor.
New inventory, tips and strategies are now added to the GotEngines.com resource weekly to benefit new and existing engine buyers.
About GotEngines.com
The GotEngines.com company provides consumers with instant access to previously owned engines sold for lower than suggested retail prices online. This company staffs each department with engine experts to maintain customer service levels and provide better experiences for buyers of engines. The GotEngines.com company website now receives daily updates for inventory and industry changes that affect the purchase prices listed. this company maintains its toll-free ordering system to help customers order engines easier. Limited warranty packages and free shipments are now standard with all engine sales.