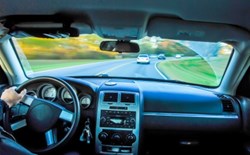 Finding rates through our tool is easy because we don't ask for personal information to distribute the rates that we acquire
Sandusky, Ohio (PRWEB) August 29, 2013
Insurance rates are one comparison that car owners can make to review monthly or annual premiums. This process is now expected to be simpler online due to the launch of the Auto Pros USA search tool online. This company is providing access to cheap full coverage insurance rates to car owners at http://autoprosusa.com/insurance.
The rates that are published in the company database and now extracted for consumer use online are provided through relationships with brokers and other companies in the industry that obtain lower than rate card prices that are marketed to consumers seeking a policy for insurance.
"Finding rates through our tool is easy because we don't ask for personal information to distribute the rates that we acquire," a specialist for car insurance from the Auto Pros USA confirmed.
The unique design of the search tool online allows the direct input of a zip code in place of personally identifiable information for a car owner.
Many companies offering rate quotes online or by telephone require the input of first name, last name, street address or other information that could be tied to a vehicle owner during the quote comparison process.
"The secure system that is now offered online introduces rates from companies in a single-click format that removes the hassle of reviewing multiple policies," the specialist confirmed.
This full coverage rate finder can be used by vehicle owners with any vehicle type that is used inside the United States. Both classic and late model vehicle types are included in the rate quotes that are provided through partner companies working closely with the Auto Pros company to provide this consumer information.
About AutoProsUSA.com
The AutoProsUSA.com company currently provides a national resource that car owners use to find a low cost insurance rates as well as warranty information that can be essential for used car owners. The company website was designed by professionals to provide easy access to the database tools that are used to display insurance and warranty details online. The AutoProsUSA.com company developed the very first national junkyard search tool online this year and this project has been well received by auto parts buyers online currently using the system daily to find American and foreign parts for sale.