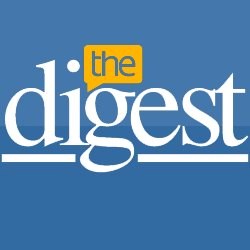 The traditional phone company vampires are ready to suck the life right out of the community, so switch to a residential VoIP provider this Halloween and stay safe.
Houston, TX (PRWEB) October 22, 2013
October means jack-o-lanterns, candy, and costumes galore. Between ghosts, ghouls, and pirate-ninja-zombies, Halloween's also a time of frights and fear. But sometimes, especially for those who make long distance calls, the scariest thing around is the price of home phone service.
Never fear the phone bill again by switching to an Internet phone, for spooky savings every month through Voice over Internet Protocol (VoIP) technology. residential VoIP providers allow customers to lower their home phone bills by up to 50% while actually giving a higher audio quality and more included features. VoIP almost always includes unlimited local and long-distance, so subscribers can stay on the phone well-past when trick-or-treaters come home.
VoIP can be confusing to the "Average Joe," so that's why the VoIP experts at http://www.thedigest.com have compiled this list of the best residential VoIP providers out on the market. They based their ranking on several metrics such as price, availability, service, and overall quality, so that even a brainless zombie could make the right choices.
1. Phone Power
Phone Power serves every Guy and Ghoul this Halloween with competitive rates and unbeatable service. Enjoy unlimited phone calls to Canada, Puerto Rico, or anywhere in the United States for as little as $6 a month through TheDigest.com. Get more details on this special October offer at http://www.voipreview.org/reviews/phone-power
2. ITP
ITP stands for Internet Telephone Provider, and their no-nonsense name reflects a no-nonsense service. They offer their new customers 2 months of free service upon sign-up, and even throw in a phone adapter to convert regular phones into Internet-friendly IP phones. ITP is so confident in their service that they never ask their customers to sign a contract. With ITP, it's all treats, and no tricks.
3. VoIPO
Want over 45 free features and a second phone line for only $8.25 a month? Look no further than VoIPO for residential VoIP phone service. This price is available with a 1 year contract, but for those who would rather pay month-to-month, a $15 rate is available. VoIPO combines low prices, great service, and easy terms for a frighteningly simple phone service.
4. Phone.com
Internet phone service through Phone.com gives residential customers some of the best service around, with a US-based technical support team available 24/7. They offer unlimited inbound calls from anywhere for under $7 a month. They even let customers keep their old phone number.
5. AxVoice
$99 for a year of service, a Money-back guarantee, and all the needed VoIP hardware included for free. This isn't a ghost story, it's just the great deals available through AxVoice for residential VoIP phone service. More than 30 great features are included with their service, including voicemail, call waiting, and online account management.
Saving more money on phone bills means families can hand out more candy on halloween, which is good for the whole community. The traditional phone company vampires are ready to suck the life right out of the community, so switch to a residential VoIP provider this Halloween and stay safe. Read more articles about VoIP phone service at http://www.thedigest.com/blogs