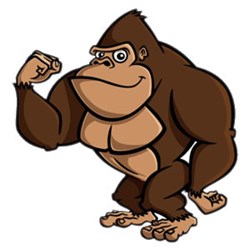 Additionally, while cheap car insurance is great, what you really want to get is the very best value for your dollar. You can save money and make the money you do spend go further
Los Angeles, Ca (PRWEB) September 19, 2013
Auto Insurance Ape, a leading car insurance quote provider in the United States, recently debuted its newly redesigned website to the public. Since Auto Insurance Ape's mission is to make shopping for car insurance as easy and as quick as possible for customers, the company improved its website's car insurance comparison tool and added new informative articles.
The company's updated car insurance comparison feature can eliminate the stress of scouring through dozens of auto insurance quotes. Shoppers only need to enter their zip code, age, and insurance and homeowner status to begin their search for cost effective car insurance rates. After searching through the list of generated quotes, clients can choose the most affordable rate and sign up for the insurance policy.
"About 99 percent of drivers can save on their car insurance," stated an article on Auto Insurance Ape. "Additionally, while cheap car insurance is great, what you really want to get is the very best value for your dollar. You can save money and make the money you do spend go further."
In addition to the insurance comparison tool, Auto Insurance Ape's website now offers a wide selection of useful articles. The publications, which discuss hot topics such as insurance basics, money saving methods, and ways to select car insurance companies, were all written by experts in the industry.
For example, one article, "Auto Insurance 101," teaches readers insurance policy basics and explains the types of auto insurance coverage available today. The article recommends that readers take the time to build an auto insurance policy that can protect them in the long run.
Individuals interested in learning more about Auto Insurance Ape and its resources can visit AutoInsuranceApe.com for more information. Customers can also subscribe to Auto Insurance Ape's Facebook, Twitter, or YouTube accounts for quick updates from the company.
About Auto Insurance Ape:
Auto Insurance Ape is one of the leading car insurance websites in the United States. The website's goal is to help as many drivers as possible by providing them with everything they need to find quality car insurance policy at affordable price. Auto Insurance Ape uses basic information to generate quotes instantly from dozens of different companies, and it's comparison tool allows drivers to identify the plans which are most likely to meet their budget requirements and provide them with the coverage level that they need. For more information, please visit http://autoinsuranceape.com