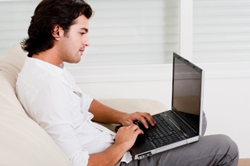 There are online and offline resources that can be helpful when trying to locate the very best price for homes for sale, and some of these sources are included in our content
San Diego, CA (PRWEB) February 16, 2015
Obtaining the best price possible during a sale transaction is one strategy used by successful real estate investors nationally. The JWB company has now posted a cheap real estate guide for buyers of homes to present different strategies at http://www.jwbrealestatecapital.com/how-to-find-cheap-real-estate.
The guide promotes several trusted methods of locating lower priced homes for sale in the United States. The differences between new homes and foreclosed homes is covered in the guide as well as direct routes of purchasing each type for a reduced price. Investors of rental homes could also find this new content useful while building an investment business.
"There are online and offline resources that can be helpful when trying to locate the very best price for homes for sale, and some of these sources are included in our content," said a JWBRealEstateCapital.com rep.
The building blocks of higher income generation through housing industry investments is one of the strategies included in the investor's guide posted at the JWB website for this year. Apart from the resources used to buy cheap homes, a separate PDF format guidebook is now available as a free download.
"Our efforts in the rental market have increased, and we're now showcasing more routes for investing clients to improve annual cash flow," said the rep.
The JWB company has improved its IRA investor information presented at http://www.jwbrealestatecapital.com/financing-rental-properties-with-an-ira this month. Alternative accounts like 403b and self-directed 401K or IRAs have been added to help adults choose the best accounts to invest with this year.
About JWB Real Estate Capital
The JWB Real Estate Capital company owns a private network of renovated and custom-built homes that are promoted to investors nationally in the housing industry. The company has moved to a larger location in Jacksonville, FL as part of company expansions. The JWB Real Estate Capital company promotes revised investing guides, strategies for investors and industry news through its company website daily.