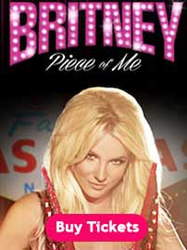 (PRWEB) March 28, 2014
Whether it be taking in a game of football, a trip to the theatre to catch a show or taking in a gig from a top band, everyone needs time to unwind and have some fun now and then.
However, as with most things in life that are enjoyable, there comes a cost and some are more expensive than others. Although sometimes a person wants to see that band so much, or be present at the big fight to witness history being made that they are willing to pay over-the-odds prices. Well this needn't be the case anymore with the launch of Cheapestticketshop.com.
The Cheapestticketshop.com website, launched a few days ago, has been commissioned to serve the needs of fun-seeking internet searchers looking for a good time. With a whole range of events covered from Las Vegas shows to NBA games, the site aims to be the premier one-stop-shop for all kinds of tickets at the lowest possible prices.
The new site gives people the opportunity to get tickets for events that have been declared as "Sold Out" by the box office, much to the delight of many sports and music fans who have missed out on the initial public sale. The ticket inventory includes every announced music concert tour, theatre show and sports event with a range of ticket options available from cheap seats to premium and hospitality packages. Some of the top selling artists and events featured on the site include: Britney Spears, One Direction, Luke Bryan, Floyd Mayweather Jr, UFC, NFL, NBA, Broadway Shows and many, many more.
To mark the launch of the new site, CheapestTicketShop.com are offering discount Britney Spears Las Vegas Tickets for a limited time. Visitors to the website can pick up tickets for any of the pop diva's show dates in Las vegas at super-cheap prices.
Other events on the site include sporting events such as Mayweather v Maidana tickets , music events including Country Megaticket tickets and tickets for the Lana Del Rey Concert Tour . There are quite clearly tickets to cater for every taste and preference.
Not only does the website have an appealing design but it is also responsive, meaning visitors on mobile devices or tablet devices will have no trouble whatsoever in navigating the site and finding the tickets they want in super-quick time
Cheapest Ticket Shop founder Alana McGee said "As a keen music and sports enthusiast I go to gigs and events on a regular basis but I found that I always missed out on tickets to my favourite band or sports team as they tend to sell out very quickly nowadays. We wanted to help those in similar situations by giving them the opportunity to get to the event of their choice even if it was "officially" sold out. We set up a network of buyers and sellers of tickets and the site's aim is to bring both together and give buyers the best price possible on their preferred tickets. The site works very well and so far the feedback has been fantastic, we are looking forward to the future."
About the Company
CheapestTicketShop.com was launched on March 17th 2014 as a brand new venture using it's expertise and contacts in the ticket industry with the aim of procuring tickets for a range of live events. Via the new website, these tickets are then sold to those looking for tickets to particular events at the cheapest prices possible ensuring that even the biggest fan never misses out on a live event despite being sold out. Tickets available range from the most basic, cheapest seats to VIP seats and even hospitality packages which includes hotel accommodation and VIP treatment at the event.