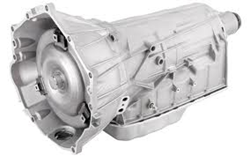 The sale pricing now configured for our inventory online is in response to the success of our price decreases made earlier this year
Columbus, Ohio (PRWEB) September 06, 2013
Buying a replacement transmission for the full retail list price is one expense that many vehicle owners try to avoid. The Got Transmissions company sells used assemblies online and is now offering a sale to buyers. This company is offering a cheap transmissions sale for all truck, car and SUV units at
http://www.gottransmissions.com/blog/used-transmissions-2/cheap-transmissions-sale.
The decision to offer a new discount price for the company inventory in stock is based on customer feedback this year. Many automotive parts buyers use more than one resource on the Internet. The prices often vary between companies based on the distribution that is used to acquire used transmission units.
"The sale pricing now configured for our inventory online is in response to the success of our price decreases made earlier this year," said a transmissions expert for the Got Transmissions company.
Replacement gearbox units in used condition with low mileage is a secondary requirement by many buyers aside from the sale pricing. The amount of mileage that is on an engine block is also transferred to the transmission. Because this causes deterioration, transmissions can be worn out faster in new or used vehicles.
To assist buyers with price and higher quality, the GotTransmissions.com company is now validating all mileage on its units for sale. These validations include inspections of each component. These efforts are providing a discount price as well as higher value for all pre-owned units that exist for sale online.
"The changes to our quality control this year has helped to institute a new warranty program for all in stock transmissions," the expert added.
The limited warranty policy that used to be attached with all gearbox sales generated by the Got Transmissions company has been adjusted this year for new parts coverage. The OEM parts included in each genuine build are now protected for a two-year period. This warranty is combined with the cheaper sale pricing that is now announced for buyers.
About GotTransmissions.com
The GotTransmissions.com company currently supplies used automotive transmissions that fit into domestic and foreign build automobiles, trucks and sport utility vehicles. The sticker pricing promoted by this company is now among the lowest published on the Internet for a secondary transmissions dealer online. The GotTransmissions.com company experts provide full support for all gearboxes sold through its toll-free number system and online systems in place. All warranty information and shipment incentives currently offered are included with each transmission sale processed for customers ordering inside the United States.