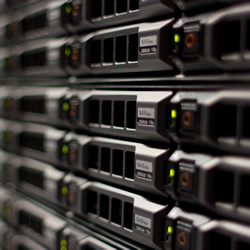 Cheap VPS hosting is a good solution for small businesses and webmasters who want a gentle upgrade from shared hosting to a virtual server.
San Francisco, CA (PRWEB) March 26, 2015
The web hosting review site BestVPS today announced the top 3 cheap VPS hosting providers for 2015. The winners are BlueHost, InMotion Hosting and HostGator, 3 web hosts offering affordable VPS solutions with high quality.
"We have done a careful research on the demand of VPS and found that many webmasters are annoyed for the cost of quality servers. That's why we make efforts in finding out cheap VPS hosting solutions," said Susan Rosie, a co-founder of BestVPS.
1) BlueHost
BlueHost has been offering virtual private servers for years. The company builds their own data centers and servers to ensure the quality of hosting services. Standard, the cheapest package, includes 2 GB RAM, 30 GB SAN storage, 1 TB bandwidth, 2 CPU cores, 1 domain name and 1 dedicated IP.
Besides rich resources, users have access to instant provisioning, an enhanced cPanel control panel, root access and SSH. Standard is priced at $29.99/mo, but subscribers going through this exclusive promotional link can get a 50% discount for $14.99/mo.
For more information about BlueHost VPS hosting, visit https://bestvps.us/cheap-vps-hosting/.
2) InMotion Hosting
Being an experienced provider, InMotion offers 4 upgradable packages for VPS users. Now the company is promoting all packages with a 50% discount for 1-month term. The sales price is as low as $14.99/mo. No setup fee is charged.
The primary package VPS-1000S contains 4 GB RAM, 60 GB storage, 2 TB bandwidth, and 2 IP addresses. Users are allowed to host unlimited websites on one server, and they can also start a web hosting business by reselling the resources. All servers are equipped with CentOS 6 operating system and fast Solid State Drives.
3) HostGator
All virtual private servers from HostGator can be both semi-managed and fully managed, except for SNAPPY 500, the most basic plan. Available at $11.97/mo, SNAPPY 500 is a completely semi-managed plan, coming with 512 MB RAM, 25 GB disk space, 500 GB bandwidth and 2 IP addresses. Backups are performed automatically.
For fully managed servers, HostGator has 4 plans. The minimum configuration includes 1 CPU core, 1 GB RAM, 60 GB storage, 1 TB bandwidth and 2 IP addresses. The control panel installed on managed servers is cPanel along with WHM control. Besides, all servers are secured by TPTables firewall.
About BestVPS
It is a resource site that offers VPS hosting reviews, VPS management tips and other basic tutorials for beginners.