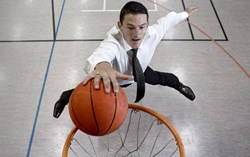 We're small enough to take real pride in each and every job we do, yet agile enough to take on projects of all sizes
Los Angeles, CA (PRWEB) October 30, 2013
Real Traffic Source, one of the Internet's leading sources of web traffic, backlink, and social media buy, recently announced that it achieved a new company milestone: serving 5,000 customers. In celebration of the occasion, Real Traffic Source is offering clients 10 percent off any order of $49.99 or more by entering "50discount" at checkout.
"We started out by offering international and global traffic, but lately, we expanded into the US market by offering our customers US traffic packages," said Rick Hanson, the owner of Real Traffic Source. "Our goal is to help you succeed online, and we are proud that we have helped over 5,000 customers achieve that. The discount is our way of showing appreciation to our clients."
At this time, Real Traffic Source offers four types of services: targeted traffic, social traffic, backlinks, and search engine optimization. The company's targeted website traffic resources flood websites with 100 percent US web traffic in 24 hours or less; its unlimited social traffic services can help customers build their online reputation and visibility. Additionally, by using Real Traffic Source's backlink and search engine optimization packages, customers can obtain cheap web traffic that includes links to .edu and .gov sites.
Real Traffic Source credits its paid web traffic success to having deep experience in a variety of industries. The company is able to increase targeted website traffic for sites because it has the horsepower to work with a wide variety of businesses.
"We're small enough to take real pride in each and every job we do, yet agile enough to take on projects of all sizes," stated an article on the company's website.
Individuals interested in learning more about Real Traffic Source and where to buy web traffic can visit the company's website for more information. Customers can also subscribe to Real Traffic Source's LinkedIn, Facebook, and Twitter accounts for frequent updates from the company.
About Real Traffic Source:
Real Traffic Source is a leading source of real website traffic, one way backlinks, and social media buy. With over 5,000 active customers, the company strives to help online businesses have a valuable social media and Internet presence. Real Traffic Source has been in business since 2004, and its main office is located in New York, USA. For more information, please visit http://realtrafficsource.com