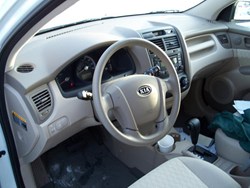 Some people get stuck with the same company and keep paying the same rate or even higher rates
New York, NY (PRWEB) August 13, 2013
Drivers who are insured by the same insurance company for more than two years could be at a loss, according to researchers at the Auto Pros USA company. This company has surveyed multiple insurance companies and variances in price. A new search tool launched online is allowing drivers to search for cheaper car insurance policies at http://autoprosusa.com/insurance.
"Some people get stuck with the same company and keep paying the same rate or even higher rates," said a marketing specialist for the AutoProsUSA.com website.
The old factors that are used to evaluate driver liability like age or mileage are no longer top priorities for insurers, according to the Auto Pros studies.
Accident rate potential is one factor that companies use as a metric to determine if a driver has the potential to be involved in an accident.
Data is evaluated by insurers that includes public information and some information from motor vehicle bureaus in the U.S.
"Tickets, credit card balances and other data is now evaluated by companies when quotes are obtained through telephone contact," the expert added. The search tool for cheaper insurance rates launched online receives information direct from brokers.
This method of obtaining insurance rates provides one of the most accurate measurements of policy premiums that can be found.
The rates are not dependent on agency commissions or other factors that can increase the amount that a driver will ultimately pay. A single zip code is the only piece of data required to display quotes using this system.
In addition to insurance quotes, this company is now developing auto insurance warranty plans that can be purchased by drivers. A used vehicle owner currently purchasing parts through the AutoProsUSA.com company will be able to access this feature later this year.
About AutoProsUSA.com
The AutoProsUSA.com company is one of the largest secondary automotive resources for parts and accessories currently marketing online. This company employs talented staff who provide direct assistance through a national toll-free phone number as well as online feedback systems that are set up for customer service. The AutoProsUSA.com company website features multiple search locator tools that can be used to find auto insurance, automotive warranties, junkyard parts and other products that are related to the automotive industry. New features for 2013 online include product and services reviews for consumers.