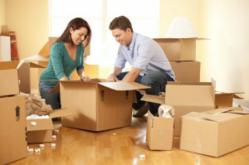 (PRWEB) July 03, 2013
Los Angeles Movers release new article with advice on how to pack cups. Below are clips from the full article, which can be found on the movers' site.
When it comes to packing your kitchen, one of the hardest items to pack are cups. Due to their odd shape and fragile nature, Sterlin Van Lines gives a great overview of how to pack for your LA move.
How to Pack Cups
-With packing paper in place on the work table, position one cup six to eight inches from one of the corners.
-Now pull the near corner of the paper up and over the cup.
-Nest a second cup directly on top, with handle to left (second cup should "nest" itself in packing paper folded over the bottom cups).
The Los Angeles movers provide free, non-binding moving estimates, and works with business owners on setting up a moving plan to relocate an office in the quickest and most efficient manner possible. They provide their own packing supplies, and can pack an entire commercial space. They can move electrical equipment, medical equipment, clothing racks, window displays, take down and put up cubicles, move filing cabinets, etc.
For more information, contact the cheap movers in Los Angeles.