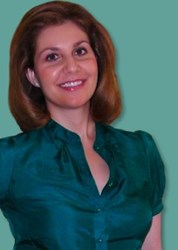 Cincinnati, Ohio (PRWEB) November 19, 2013
Though the holidays are a joyous time of year, they also bring heaping amounts of stress and anxiety. With family gatherings to prepare for, gifts to buy, and meals to cook, it can be an overwhelming time. Just when it seems everything is good to go, to-do list checked off, something else pops up! Freebie Finding Mom offers several resources to help make this holiday fun and frugal.
If setting a beautiful Thanksgiving table is on the to-do list, Freebie Finding Mom can provide ample inspiration. Check out the list of 25 Thanksgiving Tablescapes complete with pictures. Any one of the options mentioned is sure to impress guests! In addition, the materials needed are inexpensive such as candles which can make quite the impression or come directly from Mother Nature herself in the form of acorns, pumpkins, and pine cones.
In the blink of an eye many of us will be preparing for the next major holiday. No, not Black Friday - Christmas! This holiday can be especially hard on the wallet (or purse). When it comes to picking awesome stocking stuffers for the kids, Freebie Finding Mom has it covered regardless of the little one's age. She shares 101 Cheap Stocking Stuffers for Kids with nearly every item on the list being well under $10. The kids will love the gifts and the parents will love the price!
The holidays wouldn't be complete without a few fun crafts for the little ones. So go ahead, crank up the Christmas tunes, bust out a plate of yummy Christmas cookies, and get started on one of Freebie Finding Mom's 25 Preschool Christmas Crafts. This is a great opportunity to spend some quality time with the kids and unwind. Forget about all the stuff on your to do list and focus on crafting some creative holiday decor! Before "Jingle Bells" is over, the whole family will be having fun and feeling festive…and frugal!