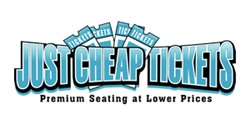 Trusted provider JustCheapTickets.com is slashing the prices of Van Halen tickets for the iconic rock band's upcoming tour beginning July 5 and concluding October 2.
Brookfield, WI (PRWEB) April 04, 2015
Former frontman David Lee Roth is touring with the group this year, and this news is creating quite a bit of excitement among rock music fans. The performers will visit a variety of North American cities, and special guest Kenny Wayne Shepherd Band will accompany them throughout the tour.
Visit JustCheapTickets.com for a great selection of discounted Van Halen tickets
Canadian fans can pick up tickets for a show in London on August 5 or a live event in Toronto on August 7. Remaining tour events will take place in such U.S. locations as Seattle, Concord, Morrison, Chicago, Bangor, Mansfield, Hershey, Camden, Cincinnati, Clarkston, Charlotte, Dallas and Phoenix.
Van Halen tickets are expected to completely sell out for all upcoming concerts. The band has just completed a concert on Hollywood Boulevard for Jimmy Kimmel Live that was televised on both March 30 and 31. Concertgoers are now gearing up for the purchase of tickets for North American shows beginning in Seattle and wrapping up at the Hollywood Bowl.
This year is quite eventful for the legendary rock band. Beginning March 31, a number of the band's albums will be remastered and released at different times throughout 2015, providing even more opportunities for music enthusiasts to enjoy the songs that have been very successful for the entertainers since they first became a group in 1972.
The talented artists have created much excitement among numerous loyal fans since first announcing their intentions to tour North America. It is anticipated that entertainment venues across the States will book solid for concerts featuring great rock music performed by musicians who have experienced a very successful musical career. Rock music fans are urged to acquire their tickets for chosen local events as soon as availability occurs on April 4.
JustCheapTickets.com has no association or connection with any colleges or professional teams, artists, organizations, bands or performers that are featured on the site. JustCheapTickets.com is also not affiliated with any of the mentioned venues. Names and titles that appear in this press release are only for descriptive purposes with no implication, suggestion or indication that any type of partnership or endorsement exists.
About Us
JustCheapTickets.com has a great selection of affordable Van Halen tickets, Rolling Stones tickets, Garth Brooks tickets and many others for exciting concert events.
JustCheapTickets.com
Order By Phone
(855) 302-8733