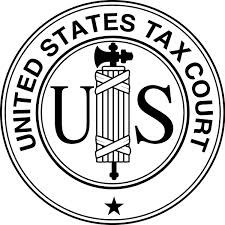 We expect the Tax Court's ruling in TC Memo. 2013-245 to create demand for the checkbook IRA solution because now there is 100% confirmation that using a LLC to make investments with IRA funds will not trigger the a prohibited transaction
New York, NY (PRWEB) November 07, 2013
IRA Financial Group, the leading provider of checkbook IRA solutions expects to see a surge in demand for the checkbook control self-directed IRA LLC structure in light of a recent Tax Court case, which confirmed the legality of the checkbook IRA solution.
The Tax Court in T.L. Ellis, TC Memo. 2013-245, Dec. 59,674(M), October 29, 2013, held that establishing a special purpose limited liability company ("LLC") to make an investment did not trigger a prohibited transaction, as a newly established LLC cannot be deemed a disqualified person pursuant to Internal Revenue Code Section 4975. According to Adam Bergman, a tax attorney with the IRA Financial Group, the Tax Court's ruling in this case is significant because it's the first case that specifically addresses that ability to use a special purpose LLC to make IRA investments without triggering the IRS prohibited transaction rules.
In TC Memo. 2013-245, the Tax Court ruled that an investment by Mr. Ellis's IRA into a newly established LLC was not a prohibited transaction, but the payment of compensation to Mr. Ellis by the LLC constituted a prohibited transaction. Mr. Ellis caused the creation of the LLC where the founding members were his IRA, with a 98-percent membership interest, and a third party, with a 2-percent interest. Subsequently, Mr. Ellis created his IRA with funds distributed from his 401(k) plan with his former employer, after which the IRA made the initial capital contribution to the LLC. This LLC was formed so that Mr. Ellis could sell used cars. He transferred $319,000 from his 401(k) account to fund the LLC business.
In order to determine whether a transaction involving IRA funds is permitted and not a prohibited transaction, the rules under Internal Revenue Code Sections 408 & 4975 must be reviewed. When it comes to making IRA investments the IRS does not state which transactions are allowed, but only states what types of transactions are prohibited. The IRA prohibited transaction rules are outlined in Internal Revenue Code Sections 408 & 4975 and generally involve the prohibition against using IRA funds to buy life insurance, collectibles, or enter into any transaction with a "disqualified person". As per the Internal Revenue Code, a "disqualified person" is generally defined as the IRA holder and any of his or her lineal descendants or any entity controlled by such person(s). According to Mr. Bergman, "the Tax Court did not hold that Mr. Ellis engaged in a prohibited transaction by using an LLC to make an investment, however, the payment of compensation from the LLC to Mr. Ellis, who was a disqualified person, is what triggered the prohibited transaction. Although the LLC (and not the IRA) was officially paying the taxpayer's salary, the Tax Court concluded that since the IRA was the sole owner of the LLC, and that the LLC was the IRA's only investment, the taxpayer (a disqualified person) was essentially being paid by his IRA.
"We expect the Tax Court's ruling in TC Memo. 2013-245 to create demand for the checkbook IRA solution because now there is 100% confirmation that using a special purpose LLC to make investments with IRA funds will not trigger the IRS prohibited transaction and "disqualified person" rules," stated Mr. Bergman. TC Memo. 2013-245 is also expected to increase demand for tax professionals specializing in the use of retirement funds to make investments because if Mr. Ellis had worked with the IRA Financial Group to establish his "checkbook control" IRA LLC, he would have been told that he could have used an LLC to make an investment in the LLC business, although, the investment would have to be 100% passive and he would not have been able to be involved in the business in any way, including earning a salary, " stated Scott Krokoff, an attorney with the IRA Financial Group.
The IRA Financial Group was founded by a group of top law firm tax and ERISA lawyers who have worked at some of the largest law firms in the United States, such as White & Case LLP, Dewey & LeBoeuf LLP, and Thelen LLP.
IRA Financial Group is the market's leading "checkbook control Self Directed IRA Facilitator. IRA Financial Group has helped thousands of clients take back control over their retirement funds while gaining the ability to invest in almost any type of investment, including real estate without custodian consent.