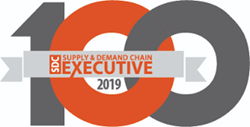 Cheetah arms businesses with the agility to respond to evolving customer needs, fluctuations in demand while providing a real-time, end-to-end view of your supply chain
WESTLAKE VILLAGE, Calif. (PRWEB) June 27, 2019
Supply & Demand Chain Executive has selected Cheetah Software as a recipient of an SDCE 100 Award for 2019.
Cheetah is recognized for its ability to build and dispatch optimized route plans, instantly planning around all unique variables and constraints providing planners with the opportunity to assess impact and analyze route alternatives. With industry-leading automated route optimization, dynamic real-time information across the supply chain, and live dynamic re-optimization occurring continuously with every live changing event on the road, businesses are armed with the agility to respond to evolving customer needs and fluctuations in demand.
 
The SDCE 100 is an annual list of 100 great supply chain projects. These projects can serve as a map for supply chain executives who are looking for new opportunities to drive improvement in their own operations. These projects show how supply chain solution and service providers help their customers and clients achieve supply chain excellence and prepare their supply chains for success.
 
"Every year our list of submissions for the SDCE 100 continues to grow as more companies rely on the expertise of supply management for innovative decision-making. Our winners raise the bar for what is achievable in the supply chain," says John R. Yuva, editor for Supply & Demand Chain Executive. "With a variety of company sizes and industry sectors represented, our Top 100 are leading examples for how to approach and solve supply chain challenges. Congratulations to our 2019 winners and the projects that delivered greater operational efficiencies and bottom-line results across the supply chain."
 
About Supply & Demand Chain Executive
Supply & Demand Chain Executive is the executive's user manual for successful supply and demand chain transformation, utilizing hard-hitting analysis, viewpoints and unbiased case studies to steer executives and supply management professionals through the complicated, yet critical, world of supply and demand chain enablement to gain competitive advantage. Visit us on the web at http://www.SDCExec.com.
About Cheetah Software Systems, Inc.:
Cheetah is a premier provider of a dynamic, adaptive Logistics Operations Optimization Platform (LOOP) for retailers and carrier for hire companies in the logistics space, with a passion for the consumer. Cheetah's LOOP and our experts address the logistics needs of healthcare, retail and carriers that operate courier, less than truckload, truck load and private fleets. Cheetah's LOOP plans, dynamically manages, adapts and optimizes fleets and drivers, resulting in companies using less trucks, driving fewer miles and making more on-time deliveries.
Cheetah platform enables customers to place and receive their orders and services where they want, when they want for the least cost, on time with no wasted customer time. Cheetah's live dynamic re-optimization occur continuously with every live changing event on the road, resulting in pinpoint operational accuracy. Find out more at http://www.cheetah.com.