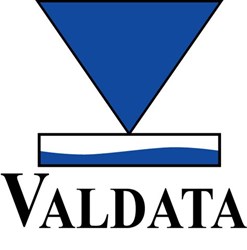 The Chemical Management Page ... provides a complete overview of what constitutes a chemical management system
Fairfield, NJ (PRWEB) September 24, 2013
Valdata Systems, the Chemical Management System provider, has re-launched its website highlighting its core suite of software modules including Warehouse Management, Manufacturing Execution, LIMS and Recipe Development.
The website adds features specifically designed to help customers move more easily through the learning process and navigate the site, creating a reference source for those looking to solve problems in the areas of inventory and quality control. Two such additions are the Resources Page and Chemical Management Page.
The Resources Page provides a single location for the many learning tools offered on the site including instructional videos, case studies, brochures, customer testimonials and press releases. The Chemical Management Page, a sub-page of Resources, provides a complete overview of what constitutes a chemical management system together with a video presentation.
"The changes to the website were the result of extensive research showing that our target market is looking for more than descriptions of the products themselves. They want to be educated on the theory behind the development of the system, and our philosophy as a company." Susan Balsamello, Marketing Director
Valdata Systems can also be found on LinkedIn, Facebook and Google+
About Valdata Systems
Headquartered in Fairfield, NJ, Valdata Systems is a premier provider of Chemical Management solutions specifically targeting the Pharmaceutical, Flavor & Fragrance, Nutraceutical and Chemical Manufacturing industries.
For more information on Chemical Management Systems, Inventory Control Systems, Recipe Manager and other products provided by Valdata Systems please visit: http://www.valdatasystems.com