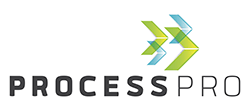 Chem-Pak saw great value in our ERP solution, especially our Materials Requirement Planning tool for purchasing and production
St. Cloud, MN (PRWEB) February 03, 2016
ProcessPro, leading mid-market ERP software solution company, announces that Chem-Pak, Inc. has selected ERP software solution, ProcessPro Premier, to support its aerosol and chemical manufacturing operation.
Chem-Pak based its purchasing decision on the need to upgrade from their older technology in order to increase their efficiency and improve their inventory management. Chem-Pak selected ProcessPro Premier as their ERP software solution due to its ease of use and ProcessPro's knowledge of the process manufacturing industry. The use of Premier's Production Scheduler, warehouse management system (AWS by ProcessPro), and reporting capabilities through Business Intelligence (BI) will impact their business and help streamline their processes.
"Chem-Pak saw great value in our ERP solution, especially our Materials Requirement Planning tool for purchasing and production," stated Joe Blauert, ProcessPro CEO. "We look forward to helping them continue their tradition of providing quality products to their extensive customer base for many years to come."
Chem-Pak, Inc. serves a wide variety of distinct markets, from contract packaging of aerosols and liquids to specialty plastics coatings. They are dedicated to building a strong customer base with their product lines and are experts in the development of unique coatings, lubricants, cleaners, and other specialty items. For more information on Chem-Pak, please visit: http://www.chem-pak.com.
###
ProcessPro, a division of Open Systems, Inc., is a leading mid-market ERP software solution for the process manufacturing industry. Designed specifically for manufacturers that combine batches of mixtures, ProcessPro seamlessly integrates all aspects of plant operation, from beginning order entry through manufacturing, packaging, shipping, inventory, and accounting. ProcessPro has been serving the food, beverage, pharmaceutical, nutritional supplement, cosmetic, and specialty chemical industries for more than 30 years. More information about ProcessPro is available at http://www.ProcessProERP.com.