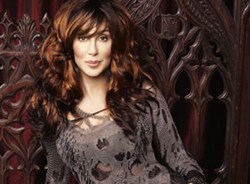 QueenBeeTickets.com, a popular discount ticket brokerage, has released an initial inventory of discount Cher tickets for all stops on the 49-city Dressed to Kill Tour for 2014.
Germantown, Wisconsin (PRWEB) September 25, 2013
Excitement is certainly in the air due to Cher tour tickets going on sale for select markets on October 4. The singing star, who had previously embarked on what was to be her final tour, is hitting the road again, and QueenBeeTickets.com has discount Cher tickets currently in the inventory.
Cher tour tickets are going to sell so quickly that fans will need to be just as quick to obtain good seats. Presales are set to begin September 30 for select markets, and public onsales will begin on October 4, although presale and onsale dates will vary depending on region. Concertgoers can bypass all of these dates by obtaining 2014 Dressed to Kill tour tickets now at QueenBeeTickets.com, an increasingly popular discount ticket provider serving the secondary market.
The 2014 Dressed to Kill tour is set to begin on March 22 in Phoenix. It will continue until July 11 with a final show in San Diego, and 49 cities are on the tour schedule, including Canadian destinations. Fans are thrilled that the star is touring again, especially since the Never Can Say Goodbye tour was meant to be the last for the quintessential performer. It began as The Farewell Tour in 2002 and continued for three years, containing 325 performances.
The singer's Canadian fans will be able to obtain discount Cher tickets for shows in Toronto, Montreal, Ottawa, Winnipeg, Saskatoon, Edmonton, Calgary, and Vancouver. U.S. cities that are on the tour schedule include Houston, North Little Rock, Nashville, Uncasville, Boston, Detroit, Cleveland, Raleigh, Atlanta, Jacksonville, Las Vegas, Lincoln, Milwaukee, Seattle, and Los Angeles.
Album number 26 has just come out for the star, and fans have so much to feel good about with the new release and the upcoming 2014 Dressed to Kill tour. Concertgoers know that they will have the experience of a lifetime when they attend one of the popular entertainer's upcoming concerts. With 49 cities on the schedule for next year, many of the star's admirers will have the chance to see her in person, a special surprise since her previous tour did not turn out to be her final one as was anticipated.
It was a treat to have the singer announce that she was taking to the road again. U.S. and Canadian fans alike are eager for next year's shows, especially since the star has not toured in quite a while.
QueenBeeTickets.com has discount Cher tickets available at the current time for concertgoers to purchase. The star's followers can obtain good seats at affordable prices. Cher tour tickets can be reduced even lower in price when promo codes are used. Great deals on George Strait tour tickets and Elton John concert tickets can also be found here.