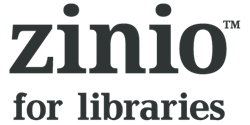 I especially like National Geographic. The interactive features are terrific.
Cheshire, CT (PRWEB) December 19, 2014
Cheshire Public Library, in partnership with RBdigital from Recorded Books (Prince Frederick, MD), is pleased to announce three electronic resources: OneClickdigital, Transparent Language Online, and Zinio for Libraries.
OneClickdigital is an online service that allows patrons to check out eAudiobooks and eBooks. Through our library's website, patrons have free access to eAudio and eBooks at home, in the library, or on the go. OneClickdigital is compatible with all popular listening devices, and mobile apps are available for the iPhone®, Android™, and Kindle Fire. OneClickdigital features an easy-to-use interface with streamlined navigation, fast downloads, and automatic software updates. Live toll-free technical support is available at 1-877-77AUDIO.
Transparent Language Online is the most complete language-learning solution available anywhere, providing the widest variety of high-quality learning material and seamless integration of real-life language use. With Transparent Language Online, patrons will have unlimited access to more than 90 online language courses, packed with pronunciation, speech, grammar, writing and vocabulary-building lessons. Patrons have the ability to write or speak their answers, practice pronunciation by slowing down the on-screen examples, and converse with native speakers though interactive videos. Patrons can learn on their own time, at their own pace in the library, in the comfort of their own home, or on the go with the Transparent Language app for the iPhone® and Android™.
Zinio for Libraries offers patrons unlimited multi-user access to complete digital magazines, which can easily be viewed on most Internet-enabled devices inside or outside of the library. Zinio's unique technology digitally recreates a magazine page for page, including full color pictures, intuitive navigation, key word article search and interactive elements such as audio and video.
"There is no waiting on any issue of any magazine," said Deb Rutter, deputy library director. "And the checkouts never expire. You can keep any issue as long as you wish."
New magazine titles available from the Cheshire Public Library Zinio collection include, Apple Magazine, Backpacker, Bicycling, Everyday with Rachel Ray, Games, Golf Tips, Motor Trend, Natural Health, OK! Magazine, Outside, Saveur, and Star.
I especially like National Geographic," continued Rutter. "The interactive features are terrific."
###
For more information, library patrons can go to http://www.cheshirelibrary.com, or address questions directly to library staff members.
About Recorded Books
Recorded Books is the largest independent publisher of unabridged audiobooks and provider of digital content to the library, school, and retail markets. The company owns an exclusive catalog of over 13,500 audiobook titles narrated by professional, award-winning actors. Recorded Books provides digital audiobooks and eBooks to libraries through its proprietary OneClickdigital platform, as well as electronic resources, including digital magazines and films, through its proprietary RBdigital Gateway platform. The Company was founded in 1979 and is headquartered in Prince Frederick, MD. For more information, visit http://www.recordedbooks.com.