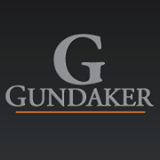 We've had a lot of feedback from our customers that they want us to do interior jobs as well, so we decided to expand our services due to this demand
Chesterfield, MO (PRWEB) September 01, 2015
Beginning this summer, roofing and restoration company Gundaker Construction and Restoration Group will be expanding its services to include interior remodeling projects.
By offering interior remodeling work as well as its traditional roofing and exterior restoration offerings, Gundaker Construction and Restoration Group will become a comprehensive, one-stop shop for homeowners hoping to have their homes repaired or remodeled, says Mike Kossman, Managing Partner. The company made this decision as a result of customer demand.
"We've had a lot of feedback from our customers that they want us to do interior jobs as well, so we decided to expand our services due to this demand," Kossman says. "We can now be contracted to perform remodeling work in kitchens, basements, bathrooms and more."
So far, all of the company's interior remodeling projects have come solely from word-of-mouth referrals from current customers, Kossman says. Completing interior projects for residential homes has already proven to be a highly positive experience, with customers praising Gundaker Construction's attention to detail and high-quality work.
"Entering into this part of the industry and doing different types of jobs has been a very positive experience so far, since all of our business has come from word of mouth and referrals," Kossman says. "We expect to have even more business once we advertise that we now offer these new services -- we'll definitely be taking on a lot of high-end roofing and interior remodeling jobs."
Kossman says he expects Gundaker Construction and Restoration Group to add a list of its new interior services on its website this fall, where the company will include before and after photos of interior projects.
"We're very excited about offering these services to our new and existing clients," he says. "It's added a new element to our spectrum of work."
About Gundaker Construction and Restoration Group
Gundaker Construction and Restoration Group is committed to providing high quality construction services and top notch customer service, all for a reasonable price. Their services include commercial roofing, residential roofing, storm restoration, siding, remodeling, and more. To learn more about what they have to offer, visit http://www.gundakerconstructionstl.com