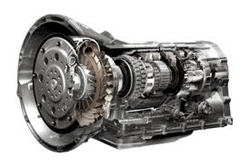 We are one of the few companies able to provide every transmission type used inside of a Chevrolet or GMC brand pickup truck in the USA
Miami, FL (PRWEB) August 26, 2015
The Silverado and Sierra pickup trucks that are in production at the General Motors company now utilize different technology for automatic transmissions in North America. The PreownedTransmissions.com company is announcing its inclusion of 4L65E Chevy 1500 transmissions to its truck parts inventory. Details about this change can be reviewed at http://preownedtransmissions.com/chevy-1500-transmission.
The electronic controls featured in the 4-speed units now available will be protected under the advanced warranty platform announced at the start of 2015 by the Preowned Transmissions company. The entire GMC and Chevy inventory of gearboxes that are featured online automatically receive the extended coverage.
"We are one of the few companies able to provide every transmission type used inside of a Chevrolet or GMC brand pickup truck in the USA," one expert at the PreownedTransmissions.com company website said.
The used 1500 truck transmissions now listed for sale will be shipped within a three-day period after orders are complete. Because there are different suppliers tapped to deliver merchandise at the local level, orders for any components in stock can now be delivered faster without additional charges to consumers. Exact details about freight terms can be requested at order checkout.
"We specialize in providing a broad parts inventory in used condition as well as locating the best pricing for our customers," said the expert.
The transmissions for Chevrolet pickup trucks that are updated at the PreownedTransmissions.com website can be matched with exact gearbox ID tags using the automated search platform on the homepage. Consumers will have the option of entering a model year and engine size to find the right 1500 or higher assembly to purchase.
About PreownedTransmissions.com
The PreownedTransmissions.com company now features an emerging gearbox inventory of foreign and domestic components that consumers and auto mechanics now research daily on the Internet. The PreownedTransmissions.com company exclusively deals in OEM parts that are available to replace in most vehicles built after the 1980 year.