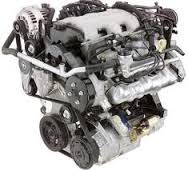 Buying used engines should not come with a level of risk for buyers who are seeking a better replacement in their vehicles.
Sandusky, Ohio (PRWEB) September 12, 2013
The Chevrolet engine family includes multiple sizes and performance enhancements that are used in cars, trucks and other vehicles by GM. The Got Engines company is known for selling replacement motors and has now arranged a reduced price sale online. This company is offering Chevy 3.1 engine inventory in used condition for a lowered online price at http://www.gotengines.com/chevrolet/rebuilt-chevy-engines.html.
The price decrease for these V6 engines for sale is based on consumer demand and new arrangements with engine providers in North America.
Vehicle owners who depend on the Cavalier, Beretta and other Chevy vehicles are set to benefit from the maximum price discounts that are now applied to engine sales. These reduced price motors are evaluated for quality prior to inventory insertion.
"Buying used engines should not come with a level of risk for buyers who are seeking a better replacement in their vehicles," a salesman for the GotEngines.com company said.
The used engines industry in North America can fluctuate with quality and pricing depending on the retailers used for purchase. The evaluations and inspections that some companies provide can help to reduce the amount of defects or warranty problems that are sometimes reported by consumers.
The GotEngines.com company has recently established a better warranty coverage period that is now applied to the 3.1 motors reduced for sale online. The limited polity protection provides better coverage for all OEM parts that are attached onto each engine block. All documentation is now offered for each engine buyer.
"Warranties are now essential for used engine dealers to prove that engines that are sold are without the most common types of defects that could affect the engine use after installation," the salesman added.
Immediate details for the 3.1 price can be located on the Got Engines website. Search tools that are provided are one way that any engine buyer can review the stock information and offers for reduced priced shipping currently in place.
About GotEngines.com
The GotEngines.com company sells used engines for prices that are well below the standard list price marketed by automotive dealerships. This company has built a supply team that includes distribution professionals in the auto industry. The GotEngines.com website features easier to use tools for pricing engines and discovering warranties or shipment details online. These tools are helpful to engine buyers in all parts of North America researching replacement engine purchases on the Internet. All prices are updated inside the database system each day to improve accuracy for each quote.