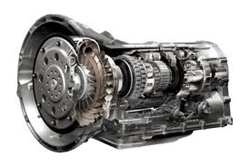 We're selling more used inventory this year for older GM gearboxes and hope to continue providing more units for consumers to buy on the web
Nashville, TN (PRWEB) March 31, 2015
Support for vintage auto parts is growing through some resources in the USA to help owners of older vehicles find good quality inventory to buy. The Powertrain Guys company is now enhancing its web inventory by supplying Chevy 4L60E transmissions in used condition for sale at a new price point at http://powertrainguys.com/used-chevy-4l60e-transmission.
The electronic controlled builds that are now listed for sale were originally produced in the year 1992. These 4-speed units were the replacement for the outdated turbo-hydramatic series that was discontinued in the early 1990s. The preowned units that are now for sale have been checked to validate that all solenoids and torque converters are in working condition for parts buyers.
"We're selling more used inventory this year for older GM gearboxes and hope to continue providing more units for consumers to buy on the web," said one Powertrain Guys rep.
The 4L60E assemblies that are now supplied each have the MD8 RPO code that helps a person to identify the year of production before purchase. Every one of the 4-speed models that are now offered for sale are OEM longitudinal designs that have been acquired through different second hand partners in 2015.
"The ability to offer a good price and a warranty package are two things that we're trying to provide to purchasers of our used GM inventory," said the rep.
The Powertrain Guys company is planning to expand its used transmissions inventory to include import editions later this year. Brands from Toyota, Honda and Nissan will be available to purchase once the inventory improvements have been made.
About PowertrainGuys.com
The PowertrainGuys.com company offers used condition motors and transmissions at factory direct prices. The company helps promote the inventory of leading suppliers through its national warehouse. The PowertrainGuys.com company adds fresh inventory to its instant locator tool on its homepage every day to offer a source of exploration and price comparisons to auto parts buyers.