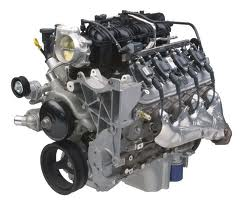 The used Astro engines that we're supplying to consumers, body shops and third party sellers this year are certified blocks that are in good condition
Chicago, IL (PRWEB) December 24, 2014
Buying automobile engines for vehicles that are no longer in production can be difficult in some parts of the U.S. due to supply issues from automakers. The Revven company is now selling its Chevy Astro used van engines at a discount price to help mechanics or vehicle owners find cheaper prices at http://revven.com/used-chevy-engines.
The Astro and Safari van motors that were in use by the General Motors company starting in 1985 and ending in 2005 include the 4.3 V6 block. This series is one of the most popular motors that has been produced for Chevy and GMC vehicles and the Revven portal is now discounting this type along with other makes and models.
"The used Astro engines that we're supplying to consumers, body shops and third party sellers this year are certified blocks that are in good condition," said one Revven.com rep.
To go along with the Chevrolet van engines discounts online, the Revven company has created a new warranty policy to protect more motor buyers through 2015. All 4.3 V6 or other blocks purchased by phone or through the Internet portal will receive extended protection for warranty coverage at no cost.
"We believe strongly in long-term customer service and have revised our warranty protection policies to reflect longer coverage times," said the rep.
The web based quotation system at the Revven company portal is still in effect to assist with price research and in stock details for foreign or domestic motors. A complimentary phone number at 1-877-808-5529 is also supplied to provide a direct line to customer service reps who can process orders or answer engine questions in real time.
About Revven.com
The Revven.com website is one of the sources for locating used vehicle engines for all vehicle makes and models in the U.S. The company opened its national search center in 2014 and helps parts buyers locate low mileage engine blocks. The Revven.com company continues to maintain its toll-free number to offer resources for offline auto parts buyers to find quality motors at prices that under standard dealership advertised prices.