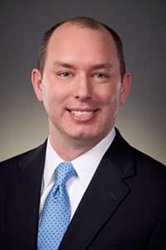 (PRWEB) July 26, 2014
The recall of millions of General Motors vehicles in recent months* has caused thousands of persons involved in an accident in one of the recalled vehicles to reexamine the cause of those accidents. The products liability lawyers at The Onder Law Firm, known for its handling of window blind cord strangulation cases throughout the country, has consulted with dozens of those who were injured, or the family members of persons who died, in an accident in one of the recalled vehicles. From their initial consultations, the attorneys at The Onder Law Firm have discussed more accidents involving possible Chevy Cobalt ignition switch failure than any other vehicle subject to the ignition switch recall. Even prior to the ignition switch defect becoming public, the Chevy Cobalt was already the fourth most dangerous vehicle on the road according to a June 2011 report from the Insurance Institute for Highway Safety**.
The Onder Law Firm has placed additional emphasis on making drivers of the Chevy Cobalt that were involved in an accident aware that the accident may not have been their fault, regardless of the finding at the time, and the injuries they incurred may have been worse than an accident without the ignition defect. The senior partners at Onder, Shelton, O'Leary & Peterson have created a Chevy Cobalt practice group to deal specifically with accident injury and death claims against General Motors involving a recalled Chevy Cobalt. Attorney Michael Quillin, who is recognized within the legal community for his knowledge of technical subjects and ability to grasp engineering concepts and within the firm for his compassionate dedication to every person and family seeking legal assistance, will head the Chevy Cobalt Recall Practice Group. Mr. Quillin has assembled a team of attorneys and paralegals to provide information to those who may have suffered an avoidable tragedy in a Chevy Cobalt accident as well as conduct independent safety studies of additional risks that a malfunctioning Chevy Cobalt may have posed to its occupants.
No amount of money can compensate families effectively for the loss of a loved one, but the threat of Chevy Cobalt ignition recall lawsuits may help to prevent similar incidents in the future. In some cases, the financial strain of large settlements may prompt a company to become a better corporate citizen. The firm's product recall lawyers handling Chevy Cobalt injury lawsuits nationwide will provide no-cost, no-obligation case review to persons or family members of those who were harmed in a vehicle that has been recalled by GM for ignition problems. To receive a Chevy Cobalt recall case review with an experienced attorney, contact the firm via its Chevy Cobalt Recall Lawsuit Center website.
The Onder Law Firm welcomes Chevy Cobalt and other GM ignition injury lawsuit inquiries from law firms in regards to handling them or working as co-counsel.
About The Onder Law Firm
Onder, Shelton, O'Leary & Peterson, LLC is a St. Louis based personal injury law firm handling serious injury and death claims across the country. Its mission is the pursuit of justice, no matter how complex the case or strenuous the effort. Onder, Shelton, O'Leary & Peterson has represented clients throughout the United States, and other firms throughout the nation often seek its experience and expertise on complex litigation. It is a recognized leader in products liability cases such as window blind cord strangulation and pharmaceutical litigation. The Onder Law Firm offers information from lawyers handling Chevy Cobalt lawsuits at http://www.ChevyCobaltRecallLawsuitCenter.com.
nytimes.com/2014/06/17/business/gm-recalls-3-million-more-cars.html
** iihs.org/externaldata/srdata/docs/sr4605.pdf