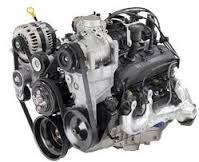 Our website now features diesels for cars, trucks, sport utility vehicles and larger vehicles used in North America
Atlanta, Georgia (PRWEB) September 01, 2013
Placing new diesel engines inside of cars is a new concept by some American automakers to expand the fuel economy that consumers demand in the current eco-friendly society. The Chevy brand by GM is one example of diesel production in the U.S. and the http://www.gotdieselengines.com company is now selling Chevy diesel car engines online. A new discounted price is marked down from the standard price found online.
"Chevy is now creating diesel engines for its passenger cars due to the success of its truck division diesels," said a source from the Got Diesel Engines company.
The inventory now supplied to public buyers online is giving more options to find excellent condition replacement diesel engines.
Chevrolet Cruze is one of the newest vehicles to receive updated Chevy technology in its engine series. Previous partnerships with companies like Isuzu have helped General Motors to develop its diesel engine technology for its consumer brand of vehicles.
"Our website now features diesels for cars, trucks, sport utility vehicles and larger vehicles used in North America," the source confirmed.
The discounted pricing and expanded inventory for almost all domestic and foreign automakers has helped position this company as top supplier for used automotive engines online.
The Chevrolet diesel engines inventory now promoted and discounted online is in addition to the third party engine manufacturer inventory added this year.
Companies outside of the auto industry like Cummins, Perkins, Navistar and other companies are now included in the available engines that can be searched, sorted and quoted in price before sale.
Company specialists at the GotDieselEngines.com company can be contacted by telephone or through the online forms provided to supply engine lookups, part number matching or other requests by consumers.
About GotDieselEngines.com
The GotDieselEngines.com company is one of the largest resources for used diesel engines that can be purchased online. The discount structures in price that are promoted by this company are monitored by company management and based on consumer demand. The GotDieselEngines.com company promotes Ford, Chevy, Isuzu, Perkins, Cummins, Detroit Diesel and other brands of engines. Warranty information is supplied with each engine purchased to extend coverage amounts with all engines that are sold. A toll-free number is now used to route all customer questions to trained company staff.